The kind of workmanship that could satisfy you completely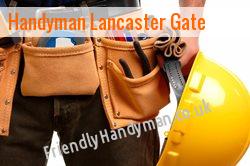 Friendly Handyman's handymen specialises in all types of repairs and maintenance. They also do installation services as well as simple household jobs. You can never find a better package other than our affordable price and a quality workmanship.
The best way out to all your domestic and commercial problems
If there is something that needs to be fixed, we are just the very team you can call. You can definitely rely on us because we always do things the right way. Making the customers our first priority, we have truly become Lancaster Gate's most favourite handyman company W2. You can never go wrong with us.
Why most people choose us?
Satisfaction is always guaranteed
Wide range of services to offer
Highly skilled and knowledgeable handymen
Fully licensed and insured
No delays
Competitively priced
We can help you deal with your household and small commercial errands. Call us at 020-3322-6025 for the best service that is second to none.
Undefeated team of professional handymen
Causing you delays and troubles is never our practice. Our handymen are very professional. They will quickly respond to your call and start immediately to get things done in no time.
Our experience as a company has made us very much adept in dealing with all types of small scale jobs. With a multi-skilled handyman, who would ever have to look much further? Everything you need is perfectly handled by our professionals.
Our fine customer service has always been the number one consideration that our people have in choosing us to be their company. We never disappoint our clients. We have always been the best team to serve every household and commercial entity.
Services that made us on top: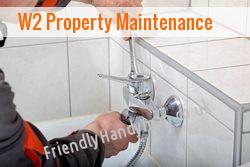 Decorating
Plumbing
Electrical
Refurbishments
Carpentry W2
Gardening
Making every promise a reality
We have the very skills to deal with your home improvement projects. Our handymen are well adept and knowledgeable to undertake these tasks that you require. With quality workmanship, you will never have to look much further.
Throughout these years, Lancaster Gate no longer worries about its commercial repairs and maintenance needs. With us, all that needs to be done will be promptly attended to with an assurance of high quality workmanship. Our skills, experience and complete array of services could say it for us.
We are the perfect team you can have to help you on all your needs. Our handyman can help you on basic carpentry, simple plumbing and electrical works as well as decorative painting and gardening. No matter what you need, we can always give you the best service.
Lancaster Gate renovation experts - Call 020-3322-6025.
minor renovations East Central London, Handymen Engineers Handyman UB3 Handyman Services Chiswick High Road Jack of all trades in Rangers House odd-job man Ladywell SE13 minor renovations SE4 renovation experts Handymen Engineers in Manor House.
We can customise our services according to the requirements of our clients. Everything we do is entirely made for the purpose of making things easy for our customers as well as satisfying them completely.
If you want to get things done instantly, we have a team of reliable handymen who can help you with your needs. Simply contact us at 020-3322-6025 and have the best only with us.
For an all-around service provider that offers solutions at a very reasonable price, have our professional handyman work for you. Everything you need to be done is surely under our handyman's control.
Nothing is more important to us than satisfying you completely. That is why we customise our services just to fit to your needs. With a very reasonable price, you can have the service that you need.
Fixing things all by yourself could never be that easy. Call us at 020-3322-6025 or send us an email to get in touch with our handyman. You will never regret working with us.