Travelling anywhere to reach your end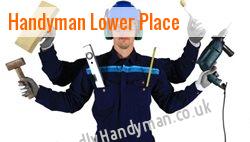 We are Lower Place's first choice when it comes to handyman services. Every job that you would require can be excellently handled by our multi-skilled handyman. That is why if you wish to make things done perfectly well, choose our team at Friendly Handyman.
Your round the clock domestic and commercial operatives
Our experience in this field is truly unmatched. Serving NW10, Lower Place for many years already, we have proven to its every household that with our skills and experience, they will truly never go wrong. We can make your dreams come true, apart from the mere promises that other typical service providers give.
Benefits in choosing us:
Fully insured
Fully licensed
Reliable team
Always professional
Covers both residential and commercial needs
100% work guaranteed
Discuss your requirements with our handyman by simply calling us at 020-3322-6025. With us, you can save both time and money all the time.
Experts of anything under the heat of the sun
Arranging tasks on a regular basis works well for most of our commercial customers. They can have everything ensured at your very convenience. Services are customised to suit all your needs.
There is no better team to help you with your needs other than our reliable and professional group of handymen. We are very much dedicated in giving you the convenience that you need and the satisfaction that you have always wanted.
We can take away all the worries from you in no time. This is because we know very well that you value your time very much. Causing you delays in never our practice. In fact all our services are done promptly the moment we receive your call.
Doing decorative jobs for your satisfaction: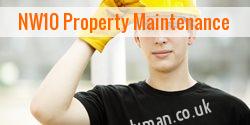 Woodwork painting
Painting and tiling
Plastering walls and ceilings NW10
Filling cracks and holes
Re-sealing
Repairing old grout
Perfecting the tasks you require
You do not have to spend much just to fix things at your homes. For a very reasonable rate, our handyman can take care all of it just for you. You can always rely with our team because their excellent workmanship will never disappoint you.
When it comes to excellent commercial handyman services, nothing beats our team. You do not need to require individual specialists to take care of your various needs. With Lower Place's best, you sure have someone you can certainly rely on.
We are the perfect team you can have to help you on all your needs. Our handyman can help you on basic carpentry, simple plumbing and electrical works as well as decorative painting and gardening. No matter what you need, we can always give you the best service.
Lower Place Handyman - Call 020-3322-6025.
Handymen Engineers North East London, man of all work in Wandsworth Town Handymen Engineers in Parsons Green Handyman HA5 Reliable Handyman Barnet in SW3 Neasden odd-job man Woodford Friendly Handyman renovation experts odd-job man in Osterley Park Reliable Handyman Chancery Lane IG8 odd-job man.
We can do anything under the heat of the sun. Our handyman can take care of anything that you wish them to do. That is why all your worries will be gone when you get to work with our professionals.
For a complete customer satisfaction at your own convenience, get in touch with our professionals by giving us a call at 020-3322-6025. Our handyman will never disappoint you.
We are a group of experts specialising in all types of repairs, maintenance and installation. Our handyman is the best that you can have to take care of your problems no matter how simple or complex it could be.
It is our goal to keep you happy at all times. If ever you are unsatisfied, we can always redo it. The important thing is we have made you happy and completely satisfied as well.
Get in touch with our handyman to help you fix your leaking faucets or broken chairs. Fill in the form or simply call us at 020-3322-6025 to have the best service that guarantees your satisfaction.