Friendly handyman at your service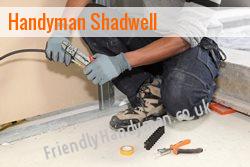 Friendly Handyman is Shadwell's favourite. All our handyman are very much reliable on all types of work that need to be done like, carpentry, painting, plumbing, some electrical jobs and gardening. The customers are always satisfied with us.
Finding someone who can help you from start to finish?
Our experience in domestic handyman services E1 has made us the most trusted team of experts in Shadwell. Whatever service you may require, we can surely help you. Just name it and we will do it for you. At a price you can afford, you no longer need to search for a much better deal.
Why is it advantageous to choose us?
Friendly staffs
Reliable services
Affordable rates
Quick response
Organised workmanship
Efficient solutions
Do not hesitate to call us at 020-3322-6025 to inquire about our handyman services. With our license and insurance, you can always be safe with us.
Offering the best experience there is
We are a fully licensed and insured company offering handyman services to commercial entities also. With our vast knowledge and skills, anything under the sun is done professionally at all times.
In no time, we can solve all your household problems as well as the ones you encounter in the offices. Small jobs can be made simple and easy with the skills and expertise that our professional handyman have.
If you are looking for a company that constantly adheres to the established standards, then we are just the right team to have. When we do our tasks, we always make sure that everything is at its highest standards for your satisfaction and peace of mind.
Doing the following electrical works for you: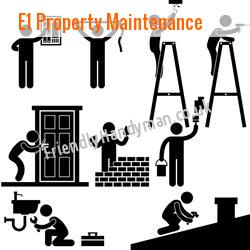 Light fittings
Light bulbs replacement E1
Extractor fans replacement
Replacement of sockets, switches and transformers
Fault finding
Portable appliance testing
Offering the best for your peace of mind
You can entrust your entire household to our handyman. Everything that needs to be done will be taken care of by our professionals. All their services are truly efficient and give you the best value for your money.
Taking pride of the workmanship that ensures every job is done right the first time, we have become Shadwell's first choice in all types of handyman services. From small retail stores to restaurants, we are just the perfect team of professionals that business owners could surely rely on.
Our handyman are fully licensed, insured and definitely fully equipped. They are well adept in handling all types of jobs that you would require whether at home or in a business establishment. Your satisfaction and convenience is our utmost concern.
Shadwell renovation experts - Call 020-3322-6025.
London, DIY expert UB9 odd-job man Property Maintenance South West London Friendly Handyman Friendly Handyman SE11 man of all work Handyman Services Hillingdon UB10 SW5 odd-job man domestic repairs in Coldharbour Lane.
We can customise our services according to the requirements of our clients. Everything we do is entirely made for the purpose of making things easy for our customers as well as satisfying them completely.
Specialising in all types of small jobs, we are just the right team to hire on your simple household errands. Call us at 020-3322-6025 right now to book for our exceptional services.
Not only that our handymen are fully licensed and insured. They are also guaranteed to be fully equipped at all times to carry out their tasks well. No matter what type of job that you would require, they can surely live up to your expectations.
Quick and fast service is always guaranteed by our handyman. Our team can solve all the problems you have leaving you totally satisfied with a peace of mind.
Get in touch with our handyman by simply calling us at 020-3322-6025 or sending us an email. We can help you fix and repair anything at your place.