Doing almost anything for you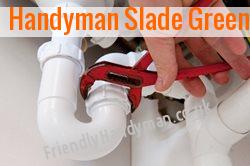 We are Slade Green's first choice when it comes to handyman services. Every job that you would require can be excellently handled by our multi-skilled handyman. That is why if you wish to make things done perfectly well, choose our team at Friendly Handyman.
Professionals to make your place a great place to live
For the most fully equipped and trained team of professional handymen DA8, we are just the perfect company that you can call. Taking pride of the complete range of services that we offer, we have been the number one team that Slade Green truly trusts.
Reasons why we excel:
Completes job effectively
Affordable rates
Always on the go
Fully insured
Quick response
Professional team of handymen
Rendering 24/7 services is our forte. Call us at 020-3322-6025 anytime for a reliable service that is sure to give you the satisfaction that you need.
Offering the best experience there is
Not only that we cater services to the residential customers but also to different commercial entities. Quality services are always ensured. With us, you can have the best services only at a very minimum fuss.
You may not have enough time to do the chores all by yourself. That is why we are here to give you the exact service that you need for a very affordable price. With our skilled handyman, you will never have to worry about anything else anymore.
Our handymen always abide with the established standards and the professional Code of Conduct. That is why in every service rendered, our customers can be assured that all will be done at the highest possible standards guaranteeing their complete satisfaction.
Extending our hand to do the following: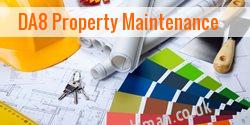 Cleaning
Fitting, fixing and hanging DA8
Electrical
Plumbing
Flooring
Decorating
Trusting the professionals that are trusted by many
We are a reliable and trustworthy handyman company doing wide range of services for every household. No job is too small or too big. What we are after is to satisfy you completely and provide convenience to you at all times.
Make your stores and establishments aesthetically good to look at. Impress your customers through our excellent quality services. We are here to help Slade Green experience a different kind of service that is truly worth the money that they spend for.
Our handymen are unmatched when it comes to quality workmanship. In just a short time, we can help you fix your problems. That is why no one could beat our team most especially in providing complete satisfaction to customers.
Slade Green odd-job man - Call 020-3322-6025.
Handyman London, Friendly Handyman N5 Brompton Road SW3 Reliable Handyman Handymen Engineers Property Maintenance in UB10 Friendly Handyman SE25 Jack of all trades in E14 IG2 domestic repairs domestic repairs Edgware Road SW20 Property Maintenance Docklands.
For you, we will resolve all your domestic and commercial problems as quickly as possible. We do not want to keep you waiting all day. With us, you will always have the convenience that you deserve.
Cannot find the exact service you would like us to do for you? Please do not hesitate to give us a call at 020-3322-6025. We can help you with the very service that you just need.
We are widely known for our fully dedicated and reliable handyman. All your requirements will be done excellently giving you a complete peace of mind and a total satisfaction at all times. We are a company who truly cared for their customers.
Nothing is more important to us than satisfying you completely. That is why we customise our services just to fit to your needs. With a very reasonable price, you can have the service that you need.
To find out more about our services and our team of qualified handyman, feel free to give us a call at 020-3322-6025 or fill out the form. We are always happy to serve you.