The perfect team you can trust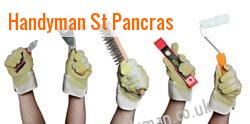 Friendly Handyman is St Pancras's favourite. All our handyman are very much reliable on all types of work that need to be done like, carpentry, painting, plumbing, some electrical jobs and gardening. The customers are always satisfied with us.
Choosing the best for your convenience and satisfaction?
We understand very well how handling repairs and maintenance could cause you much trouble most especially if you are constrained with time. That is why we are here to help. Offering the widest range of services for all your domestic needs, you do not have to hire multiple specialists just to get things done. In St Pancras, we are the most flexible team you can rely on.
Why choose our handyman?
Wealth of experience
Reliable handymen
Completes job on time
Comprehensive array of services
Qualified professionals
Reasonable and competitive rates
To keep things in order, have it professionally fixed by our reliable handyman. Call us at 020-3322-6025 today for a service like no other.
The number one handyman to help you
Not only that we cater services to the residential customers but also to different commercial entities. Quality services are always ensured. With us, you can have the best services only at a very minimum fuss.
When you think you can no longer spare time to fix the damages at your place, our handyman is just right here available to be of any help to you. Anything under the heat of the sun is carried out excellently just for you.
Our fine customer service has always been the number one consideration that our people have in choosing us to be their company. We never disappoint our clients. We have always been the best team to serve every household and commercial entity.
Making your lives comfortable with the following big jobs we offer: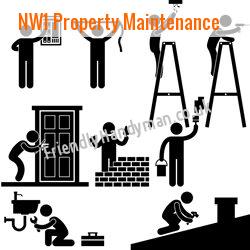 Floor Tiling
Wall Tiling
Built in Shelving
Kitchen Fitting NW1
Laminate Flooring
Bi-Folding doors
Accommodating anything for you
You may have a hard time dealing with your household problems. That is why we are here offering a wide range of services to make everything easy for you. We will do whatever it takes just to give you the best service there is.
The quality work that we provide St Pancras has always been consistent making every job done right the first time. As a professional handyman company, we ensure that we would be able to deliver the widest range of services. This is to help our customers save time in looking for specialists to deal with their repairs and maintenance needs.
We can take all the worries away from you. With our professional handyman, all your required jobs will be carried out efficiently at a very affordable price. Who says you can't have quality and affordability all at the same time?
St Pancras minor renovations - Call 020-3322-6025.
domestic repairs South East London, Palmers Green odd-job man EN4 Reliable Handyman Dalston E8 New Cross Handyman Services Property Maintenance in EN5.
We are founded in the belief that customer satisfaction is the number one in our list. We always want to give the best service to our customers leaving them no reason to regret in choosing us to do the job for them.
Let us know how we can be of any help to you by simply calling us at 020-3322-6025. Our handymen are always available 24/7 to render excellent services to your end.
Always consider it done when you get to work with our handymen. Their all-around expertise in doing minor jobs for you is certainly one of the best. You will never have to look much further with our professional team of handymen.
Time is highly valued by our handymen. That is the very reason why we always promptly respond to all your needs. We know very well that keeping things timely is the key to your satisfaction.
Let us help you live more comfortable than ever. We can help you fix your problems. Call us anytime at 020-3322-6025 or send us an email. Our handyman will always be there for your convenience.