Handyman service that is exceedingly amazing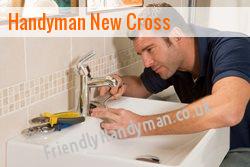 No one does a better all-around service other than our reliable and professional handyman. The solutions that we provide are simply cost-effective. That is why everything that you need is exceptionally provided only at Friendly Handyman.
Professionals to make your place a great place to live
Offering the most complete domestic services for New Cross, no one would ever have to look much further other than our team. Our SE14 professionals understand your needs better than those other typical service providers. In just one single call, you can have the solutions that you just need for all your residential repairs and maintenance needs.
Why more and more people come to us?
Fully licensed and insured
Competitively priced
Satisfaction is always guaranteed
Highly skilled and knowledgeable handymen
Wide range of services to offer
No delays
Our staffs are always ready to be of service to you. Feel free to call us at 020-3322-6025 to find out more about our services and affordable rates.
Finest workmanship that satisfies everybody
Arranging tasks on a regular basis works well for most of our commercial customers. They can have everything ensured at your very convenience. Services are customised to suit all your needs.
You may not have enough time to do the chores all by yourself. That is why we are here to give you the exact service that you need for a very affordable price. With our skilled handyman, you will never have to worry about anything else anymore.
We always keep our focus on our work in order to ensure good results. In this way, we can guarantee our customers their full satisfaction at all times. With us, our customers will always have the first class services that are second to none.
Other big jobs that we can do for you: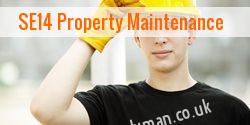 Kitchen Fitting
Laminate Flooring SE14
Floor Tiling
Wall Tiling
Bi-Folding doors
Built in Shelving
Premier satisfaction on all services
For an efficient and affordable handyman services, ours are simply the best. No one could ever much the excellence and professionalism that we have given to our domestic customers. You can rely on our team at all times.
It is only with New Cross's best that you can experience high quality handyman services that will totally satisfy all your needs. You need not to spend much. At a very affordable rate, you can have the very service that you need no matter how simple or complicated the task could be.
Our handymen are unmatched when it comes to quality workmanship. In just a short time, we can help you fix your problems. That is why no one could beat our team most especially in providing complete satisfaction to customers.
New Cross Handyman Services - Call 020-3322-6025.
Reliable Handyman North East London, man of all work in SW9 renovation experts Devons Road E3 E5 Handymen Engineers Friendly Handyman Grove Park SW12 SW1 Local Handyman Kingsland odd-job man Wimbledon SW19 Jack of all trades man of all work Chelsea SW3 minor renovations Bounds Green W4 Jack of all trades renovation experts TW9 N1 DIY expert West Wickham BR4 Local Handyman Wanstead Park Friendly Handyman.
We can do anything under the heat of the sun. Our handyman can take care of anything that you wish them to do. That is why all your worries will be gone when you get to work with our professionals.
For a complete customer satisfaction at your own convenience, get in touch with our professionals by giving us a call at 020-3322-6025. Our handyman will never disappoint you.
In just a short notice, our handymen can give you an assurance that they help fix your problem effectively. They have all the experience to guarantee that all their jobs will be done at the highest possible standards.
We hate to cause you any delay. That is why as much as possible, we fix things on time. When we receive your call, we will immediately attend to your needs so as not to prolong your agony.
Fixing things all by yourself could never be that easy. Call us at 020-3322-6025 or send us an email to get in touch with our handyman. You will never regret working with us.