Serving you only the best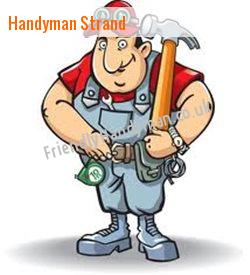 All our handymen at Friendly Handyman are fully licensed and insured. With a wealth of experience, everything is done at the highest possible standards. From small to medium-sized jobs, you will surely not look much further.
The kind of service that surprises you to satisfaction
We understand very well how handling repairs and maintenance could cause you much trouble most especially if you are constrained with time. That is why we are here to help. Offering the widest range of services for all your domestic needs, you do not have to hire multiple specialists just to get things done. In Strand, we are the most flexible team you can rely on.
Choose us for the following reasons:
Friendly staffs
Efficient solutions
Organised workmanship
Quick response
Reliable services
Affordable rates
We could be the best choice to have when it comes to small scale jobs. Contact us at 020-3322-6025 and we can guarantee our works 100%.
Tailoring services that suit well for you
We are the very team who can help you maintain an efficient workplace for you and your staffs. Your business transactions can run smoothly while we do the small scale jobs for you. Prompt response is always guaranteed by our handymen.
Without the need to spend too much, you can already have the best service there is. Our professional handyman can make all of this possible for you. No matter what job you require from them, they can carry it out perfectly just for you.
We seek to only give the best to our clients. That is why we always adhere to the standards established so as to ensure that we always abide with the right quality. We do not want to make our clients worried but instead give them a complete peace of mind.
Doing the following electrical works for you: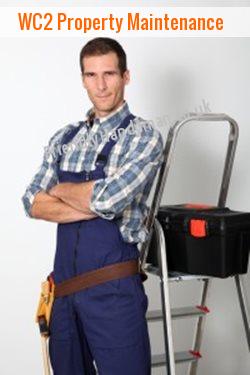 Light fittings
Light bulbs replacement WC2
Extractor fans replacement
Replacement of sockets, switches and transformers
Fault finding
Portable appliance testing
Your reliable small jobs specialists
For an efficient and affordable handyman services, ours are simply the best. No one could ever much the excellence and professionalism that we have given to our domestic customers. You can rely on our team at all times.
Our tradesmen are not just some typical handyman you could hire in Strand. All of us are professionally trained to undergo the very services required of us. We strive to keep your business productive by giving you a time-saving solution and at the same time increase the value and image of your business to your market.
Whether you need help on simple carpentry or decorative painting at your house, our handyman can help you deal with your needs. They can undergo all types of job that you would require them to do giving you a guarantee of complete satisfaction.
Strand minor renovations - Call 020-3322-6025.
man of all work North London, Friendly Handyman Manor House N4 Jack of all trades in Barking Property Maintenance Custom House E16 Property Maintenance RM8 Dagenham RM10 renovation experts in HA6 N7 renovation experts renovation experts in SE5 Hammersmith & Fulham W5 renovation experts Drayton Green Handyman Services man of all work in W12 odd-job man in WC2 W2 odd-job man Reliable Handyman in Pentonville.
We can fix your problem even if it takes time. Our concern is how to keep you satisfied at all times. That is why in every job that we do, we always make sure all your requirements are accomplished right on time.
For a complete customer satisfaction at your own convenience, get in touch with our professionals by giving us a call at 020-3322-6025. Our handyman will never disappoint you.
We are the very company who has the heart to understand the needs of the people and gives a full dedication for our customers' full satisfaction. No matter what you need, our handyman can take care of it just for you.
We take pride on the kind of customer service that our staffs provide. With that, more and more customers come to us for a quality service that is second to none.
If you are not sure about the exact service that you need, you can always fill in the form or give us a call at 020-3322-6025. Our staffs are happy to give you advice on that matter.