An all-around service provider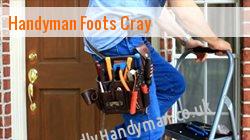 Guaranteeing your total satisfaction through our quality results has always been our topmost priority at Friendly Handyman. We can promise you that our handyman will never give you the same problem that you had with others.
Truly competent to take care of your needs
From simple household chores to major improvements, our DA14 handyman is the right person that you can call. Doing all types of job for everyone's convenience and satisfaction, Foots Cray would no longer have a hard time dealing with these certain chores.
Why more and more people come to us?
Fully licensed and insured
Competitively priced
Satisfaction is always guaranteed
Highly skilled and knowledgeable handymen
Wide range of services to offer
No delays
Do not hesitate to call us at 020-3322-6025 to inquire about our handyman services. With our license and insurance, you can always be safe with us.
Dependable individuals who are truly professional
We are the very team who can help you maintain an efficient workplace for you and your staffs. Your business transactions can run smoothly while we do the small scale jobs for you. Prompt response is always guaranteed by our handymen.
We are the only company who can guarantee quality workmanship and a competitive price at the same time. With a large base of clients, we can prove that we have always satisfied our clients in all our undertakings.
We can take away all the worries from you in no time. This is because we know very well that you value your time very much. Causing you delays in never our practice. In fact all our services are done promptly the moment we receive your call.
Doing the following odd jobs for your convenience: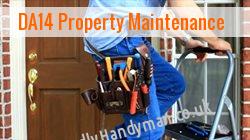 Putting up of shelves
Blinds and curtains fitting
Hanging mirrors and pictures
Flat pack furniture DA14
LCD and plasma TV installation
Moving heavy furniture and other items
Offering the best for your peace of mind
Anything that needs to be done within your residential premises can be carried out by our professional and reliable handyman. You do not have to look for different service providers to help you with different kinds of tasks. With a handyman, all can be done in no time.
Make your stores and establishments aesthetically good to look at. Impress your customers through our excellent quality services. We are here to help Foots Cray experience a different kind of service that is truly worth the money that they spend for.
If you are worrying too much about your household errands that need to be done right away, we can help you with that. Our handyman can professionally fix your problems and help you with all types of errands at a very affordable price.
Foots Cray Handyman Services - Call 020-3322-6025.
Jack of all trades London, Barkingside Property Maintenance minor renovations in E9 W1 Handyman Services DA8 DIY expert minor renovations in Bexley Cyprus E6 DIY expert E16 Handyman minor renovations South West London Handyman Services in East Sheen Reliable Handyman in SE1 DIY expert in White City odd-job man renovation experts Newington Green Reliable Handyman in Finchley N3 minor renovations man of all work in Turnpike Lane Bedford Park Handyman Services Church End DIY expert London Stamford Hill N15 minor renovations.
Our ideals in keeping you happy and always satisfied are sincere and genuine. We always make sure that we would be able to give you the best service. All your jobs will be done excellently at all times.
If you are looking for a company offering services at a very affordable price, you have just come to the right place. Contact us at 020-3322-6025 for a quick response from our team.
We are a group of experts specialising in all types of repairs, maintenance and installation. Our handyman is the best that you can have to take care of your problems no matter how simple or complex it could be.
All jobs are done excellently and professionally. Your concerns are given with high regard giving you a guarantee that every detail will be done accordingly.
Who says you cannot have quality and affordability at the same time? If you want to have a service that fits right to your budget, then call us today at 020-3322-6025 or send us an email.