Taking great challenges for your satisfaction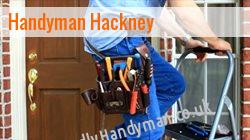 For quick and efficient services that are truly unmatched, have our team of handymen at Friendly Handyman. You will surely have the best service that could guarantee your complete satisfaction and a total peace of mind.
Professionally taking care of small jobs for you
You do not have to hire individual specialists just to help you on your leaking faucets, defective wiring or broken tables. With us everything can be done by one single man. Our handyman E2 is versatile to handle all types of job you may require. For Hackney, we are the number one team of professionals.
Why we are the best?
Prompt response at all times
24/7 availability
Very professional
Fine craftsmanship
Reasonable rates
Satisfaction guaranteed
If you think you cannot do it, then let us do it for you. Contact us today at 020-3322-6025 to learn more about our efficient and excellent services.
Looking for the right man to help you?
Our professionals are always happy to be of service to you. They will never cause you any delay or any disruption so as to prevent you from having a productive day at work. We can help you on your maintenance and repairs to ensure a safe workplace for everyone.
There is no better team to help you with your needs other than our reliable and professional group of handymen. We are very much dedicated in giving you the convenience that you need and the satisfaction that you have always wanted.
No matter how simple or complicated the job could be, we will make sure that it will be done at the highest possible standards. You can always refer your concerns with our professionals and they will act upon it as soon as possible.
Services that made us on top: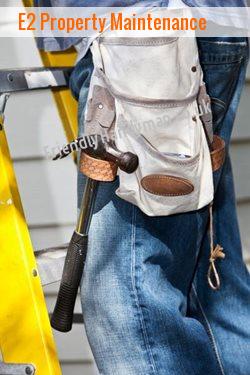 Decorating
Plumbing
Electrical
Refurbishments
Carpentry E2
Gardening
Perfecting the tasks you require
If you have no time to do your household chores all by yourself, then we can help you do for your convenience and satisfaction. We understand that you may have a lot of things to worry which is why we offer you our services to make things easier for you.
The quality work that we provide Hackney has always been consistent making every job done right the first time. As a professional handyman company, we ensure that we would be able to deliver the widest range of services. This is to help our customers save time in looking for specialists to deal with their repairs and maintenance needs.
We can take all the worries away from you. With our professional handyman, all your required jobs will be carried out efficiently at a very affordable price. Who says you can't have quality and affordability all at the same time?
Hackney Reliable Handyman - Call 020-3322-6025.
Property Maintenance Central London, Handyman Services Local Handyman Ludgate Hill EC4 Friendly Handyman renovation experts Boston Manor W7 minor renovations Woodside SE25 Northolt Property Maintenance renovation experts in South Wimbledon NW6 DIY expert Childs Hill renovation experts Brockley man of all work domestic repairs in Norbury Handyman Services domestic repairs in N16 DIY expert in Croydon.
We can customise our services according to the requirements of our clients. Everything we do is entirely made for the purpose of making things easy for our customers as well as satisfying them completely.
For a complete customer satisfaction at your own convenience, get in touch with our professionals by giving us a call at 020-3322-6025. Our handyman will never disappoint you.
For a reliable team that can help you on all types of job from plumbing to electrical works or carpentry and decorative jobs, our handymen are the right persons to call. All your needs will be professionally handled by our experts.
We take pride on the kind of customer service that our staffs provide. With that, more and more customers come to us for a quality service that is second to none.
If you want to have a quality service that does not cost much, discuss your requirements with our handyman by simply calling us at 020-3322-6025 or filling the form. Quality service can always go hand in hand with affordability.