Professionally making your lives better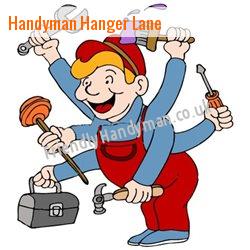 You can always have both affordability and quality all at the same time with Friendly Handyman. Our handyman services are competitively priced to suit your budget. No matter what service you may need, we can all take care of it with high quality.
Making your satisfaction as our number one goal
We pride ourselves for the excellent services that we provide W5, Hanger Lane for several years already. For responding promptly from the first time of call, we have gained the trust and confidence of our customers. Being fully equipped and skilled, we are confident enough that we would be able to satisfy our customers completely from start to finish.
Reasons why we excel:
Completes job effectively
Affordable rates
Always on the go
Fully insured
Quick response
Professional team of handymen
For a quality service that will never disappoint you, call us at 020-3322-6025. Our handyman will always give you the best service there is.
The only team to amaze you at all times
If you want to have someone to look after the efficiency of your workplace, our handymen are just the perfect team for you. We can assure you that we will be there on time so as not to cause you any delay or distraction to your ordinary business day.
Our experience as a company has made us very much adept in dealing with all types of small scale jobs. With a multi-skilled handyman, who would ever have to look much further? Everything you need is perfectly handled by our professionals.
No matter how simple or complicated the job could be, we will make sure that it will be done at the highest possible standards. You can always refer your concerns with our professionals and they will act upon it as soon as possible.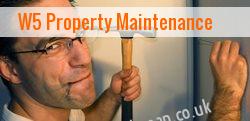 What we can do for you:
Plumbing
Electrical
Decorating
Cleaning
Fitting, fixing and hanging W5
Flooring
Unmatched handyman expertise
Most problems arise at home. That is why we are here to extend a helping hand on all your household chores that needs to be done with excellent skills and knowledge. We can help you on your routine repairs and maintenance tasks professionally.
We pride ourselves for being the number one choice of Hanger Lane when it comes to commercial handyman services. From simple cracks to major remodelling services, we are just the very team that most business owners trust.
Our handymen are widely known for their expertise in doing all around fixes both for residential and commercial needs. They have the ability and competence to accomplish the job that you would require them to do in just a short time.
Hanger Lane renovation experts - Call 020-3322-6025.
odd-job man East Central London, domestic repairs in East Finchley Handyman Services in Chiswick High Road odd-job man TW3 man of all work SE2 minor renovations Eden Park BR3 Local Handyman.
We never leave our job unfinished. We always make sure that when we are done, there will be no more lags. From start to finish, we can guarantee that you will always be satisfied with our workmanship.
If you are looking for someone to help you with your small scale jobs, we are just the right team for you. Send us an email or call us at 020-3322-6025 for a specialised kind of service like no other.
All minor residential and commercial problems are carried out professionally by our skilled handyman. If you are looking for a fast and a competitively priced service, we are just the right team who can help you.
We hate to cause you any delay. That is why as much as possible, we fix things on time. When we receive your call, we will immediately attend to your needs so as not to prolong your agony.
For a service that offers great value for money, call us at 020-3322-6025 or send us an email. With us, you will never have to spend much just to have the best and reliable service.