Your complete solution for your home and office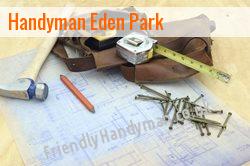 Friendly Handyman's handymen is the very team that you can always rely on. Our experience can guarantee you that no matter what type of service that you may require, we can excellently carry it out for you.
First rated services for your total satisfaction
When we promise, we always deliver it exceptionally. Being Eden Park's most trusted team of handymen BR3, we make sure that the services we provide will always satisfy our customers. At a time that suits them best, we will complete the job in no time. Our experience and skills can guarantee the full satisfaction of our customers.
Why trust your chores with us?
We have a team of highly trained handymen
We are available 24/7
We have a friendly and accommodating team to help you
We can help you save money
We can do all-around services efficiently
We are trusted by many
Want to get things done easily? We can certainly help. Contact us at 020-3322-6025 for a quality work done only by our professional handyman.
Providing everything for your convenience
Maintenance services are usually the ones that most offices need. That is why we do arrange this kind of tasks for you on a regular basis so as to give you more convenience and comfort. Every service we provide is customised to fit your needs.
We are the only company who can guarantee quality workmanship and a competitive price at the same time. With a large base of clients, we can prove that we have always satisfied our clients in all our undertakings.
We seek to only give the best to our clients. That is why we always adhere to the standards established so as to ensure that we always abide with the right quality. We do not want to make our clients worried but instead give them a complete peace of mind.
Making your lives comfortable with the following big jobs we offer: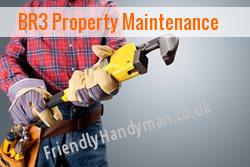 Floor Tiling
Wall Tiling
Built in Shelving
Kitchen Fitting BR3
Laminate Flooring
Bi-Folding doors
Making every promise a reality
We do all kinds of jobs. You name it and we can handle it all for you. No matter what job you require from us, we can professionally get it done just for you. In no time, all your domestic problems will be solved effectively.
From simple dripping of tap to dangerous wires that run across the floor, we are the just right team you can call to help. We do our job unobtrusively so as not to disrupt your employees in their day to day transactions. With us, Eden Park will no longer have problems dealing with all types of minor damages in their business establishments.
Having full experience in effectively carrying out simple household and commercial jobs, our handyman is sure to give you the satisfaction that you truly deserve. With the right skills and knowledge, you will never regret having our team to work for you.
Eden Park Reliable Handyman - Call 020-3322-6025.
Friendly Handyman Greater London, minor renovations in Hadley Wood Local Handyman Monken Hadley EN5 Handyman Pudding Mill Lane Edgware odd-job man Local Handyman in RM12 domestic repairs in Goldhawk Road Friendly Handyman in East Barnet odd-job man in Wandsworth Road BR7 Handyman Services Church End NW10 renovation experts Northfields man of all work.
Our ideals in keeping you happy and always satisfied are sincere and genuine. We always make sure that we would be able to give you the best service. All your jobs will be done excellently at all times.
Every job done at Friendly Handyman is always guaranteed 100%. So if you want to have your errands done excellently, give us a call at 020-3322-6025.
When you have minor household problems that you cannot handle, have it immediately done by out handyman. It is fast and affordable giving you the perfect choice that suits your budget.
Our team is established only for one purpose and that is to satisfy you. We have been doing quality services to ensure that you will always get the best results from our excellent workmanship.
We are always available to hear and answer your queries and concerns. Do not hesitate to give us call at 020-3322-6025 or fill in the form for more details about our services.