The perfect team you can trust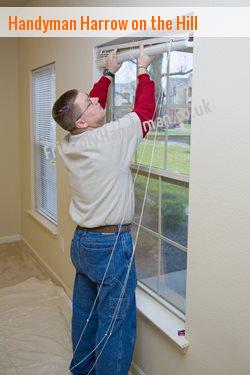 There is always a solution to everyone's problem. By just calling our highly skilled and knowledgeable handyman, all your worries would surely be gone. With our quality services at Friendly Handyman, you will never have to look for other service providers.
Who says you can't have everything in just one call?
Our experience in domestic handyman services HA1 has made us the most trusted team of experts in Harrow on the Hill. Whatever service you may require, we can surely help you. Just name it and we will do it for you. At a price you can afford, you no longer need to search for a much better deal.
What people like about us:
Services that are competitively priced
Utmost care on all types of work
Excellent customer service
Always on time
Keeps you on track on all our services
Fast and organised in every task
We can help you get things in order by doing series of repairs and maintenance. Call us today at 020-3322-6025 for a quality service that you always wanted.
Undefeated team of professional handymen
Arranging tasks on a regular basis works well for most of our commercial customers. They can have everything ensured at your very convenience. Services are customised to suit all your needs.
Without the need to spend too much, you can already have the best service there is. Our professional handyman can make all of this possible for you. No matter what job you require from them, they can carry it out perfectly just for you.
After we are done with our work, we will always keep your place clean and tidy. We will never leave any mess that could cause stress on your part. As professionals, we will make sure that we give you what is due to you.
Doing the following electrical works for you: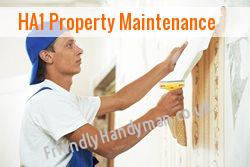 Light fittings
Light bulbs replacement HA1
Extractor fans replacement
Replacement of sockets, switches and transformers
Fault finding
Portable appliance testing
Making every promise a reality
We are a reliable and trustworthy handyman company doing wide range of services for every household. No job is too small or too big. What we are after is to satisfy you completely and provide convenience to you at all times.
We are a professional handyman company offering the widest range of services in Harrow on the Hill. Our team has a wealth of experience in dealing with all kinds of services required. With consistent quality work that is always done right the first time, you would surely have great satisfaction whenever you get to work with us.
Our handyman are fully licensed, insured and definitely fully equipped. They are well adept in handling all types of jobs that you would require whether at home or in a business establishment. Your satisfaction and convenience is our utmost concern.
Harrow on the Hill Reliable Handyman - Call 020-3322-6025.
man of all work North London, minor renovations CR5 domestic repairs East India Dock Road Handymen Engineers Streatham SW16 Friendly Handyman odd-job man in Church End Handyman Services in SW18 Paddington Jack of all trades Reliable Handyman Lea Bridge E5 Teddington TW11 .
Our handyman can deal with all types of work that you require. You do not need to call someone else and suffer the hassle of doing things yourself. With us, you will always have the convenience that you are looking for.
If you want to have the best value for a handyman service, call us at 020-3322-6025. With an affordable rate, you can enjoy the convenience and satisfaction that our service offers.
For an all-around service provider that offers solutions at a very reasonable price, have our professional handyman work for you. Everything you need to be done is surely under our handyman's control.
We can give you a same day service to ensure that your emergencies will be given with a quick solution. Even if it is beyond the usual business hours, we can still offer our services to you. Remember that it is your satisfaction that we are most concerned of.
To book for our excellent services, call our professional handyman at 020-3322-6025 or send us an email. All types of small scale jobs are carried out at the highest possible standards.