A helping hand on all your errands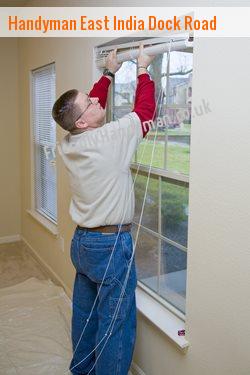 All our handymen at Friendly Handyman are fully licensed and insured. With a wealth of experience, everything is done at the highest possible standards. From small to medium-sized jobs, you will surely not look much further.
Fully dedicated to take care of everything for you
Our experience in domestic handyman services E14 has made us the most trusted team of experts in East India Dock Road. Whatever service you may require, we can surely help you. Just name it and we will do it for you. At a price you can afford, you no longer need to search for a much better deal.
Why is it advantageous to choose us?
Friendly staffs
Reliable services
Affordable rates
Quick response
Organised workmanship
Efficient solutions
Without compromising the quality, we can give you the best service only at a very low price. Contact us at 020-3322-6025 for more details about our services.
Tailoring services that suit well for you
We also cater the needs of our commercial customers most especially when it comes to repairs and maintenance. We are the very team who can promptly respond to their calls so as to ensure that we will not cause them any trouble or delay.
As a trusted company, we have always consistently provided our customers with quality services at a very reasonable price. That is why through the years, we have always been the number one company in their hearts.
Full commitment is always given by our professional handymen to all their undertakings. They always make sure that they would be able to satisfy you completely by delivering you the exact service that you always wanted.
Quick services on your odd jobs: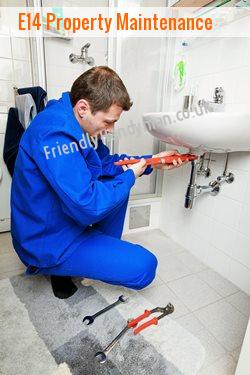 Flat-Packs Assembly
Display Boards and signs Fitting
Bath or Shower Screen Fitting
Assembling Trampoline E14
Draught Proofing
Door Replacement
Making things different for you
When you need an instant help with your plumbing and electrical jobs at home, you do not need to call a plumber and an electrician separately. You can have it all done by a handyman. With our professional, you do not have to spend much.
Taking pride of the workmanship that ensures every job is done right the first time, we have become East India Dock Road's first choice in all types of handyman services. From small retail stores to restaurants, we are just the perfect team of professionals that business owners could surely rely on.
Specialising in repairs and maintenance, our handyman is the best professional you can call at times that you need a helping hand. We understand that doing repairs and maintenance is never easy. That is why we are here to give you the very assistance that you just need.
East India Dock Road Friendly Handyman - Call 020-3322-6025.
minor renovations South London, Reliable Handyman in NW2 BR7 Handyman Services Syon House Friendly Handyman Friendly Handyman W1 in Gospel Oak Handymen Engineers E1 Friendly Handyman SW5 Hammersmith man of all work Handyman SW20 Oakwood DIY expert.
We always do our best to give our clients convenience and satisfaction. Every problem you may have will be resolved in no time giving you an immediate relief. You do not have to worry about anything else anymore.
For a highly skilled and knowledgeable team of handymen, contact us today at 020-3322-6025. Excellence is always given with high regard in every job done.
Not only that our handymen are fully licensed and insured. They are also guaranteed to be fully equipped at all times to carry out their tasks well. No matter what type of job that you would require, they can surely live up to your expectations.
You can always depend on our works no matter what job you may require us to do. With honest and reliable handymen, your choice of having us will bear great results.
To find out more about our services and our team of qualified handyman, feel free to give us a call at 020-3322-6025 or fill out the form. We are always happy to serve you.