Effectively satisfying your needs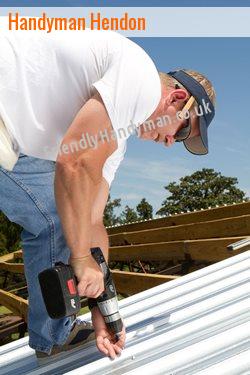 There is always a solution to everyone's problem. By just calling our highly skilled and knowledgeable handyman, all your worries would surely be gone. With our quality services at Friendly Handyman, you will never have to look for other service providers.
Professionals to make your place a great place to live
We are Hendon's most favourite handyman company NW4 for several years. By being able to constantly provide excellent workmanship, most of our transactions come from repeat customers. Whatever our customers need, we can have it all covered.
What we are most proud of:
Licensed and accredited
Fully insured
Honest pricing
Fully dedicated professionals
Caters emergencies
Guaranteed services
Rendering 24/7 services is our forte. Call us at 020-3322-6025 anytime for a reliable service that is sure to give you the satisfaction that you need.
Making things simpler for you all the time
Reliable and professional services are what we are known for. Many commercial entities can attest on how we efficiently deal with their problems. We do it unobtrusively and effectively for their complete satisfaction.
Our experience as a company has made us very much adept in dealing with all types of small scale jobs. With a multi-skilled handyman, who would ever have to look much further? Everything you need is perfectly handled by our professionals.
It is your satisfaction that keeps us going. Thus in every job that we do, we always ensure that you get the best of what we have to offer. Whatever you require from us, we will handle it excellently for your total satisfaction.
Other big jobs that we can do for you: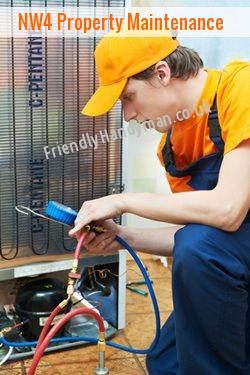 Kitchen Fitting
Laminate Flooring NW4
Floor Tiling
Wall Tiling
Bi-Folding doors
Built in Shelving
Round the clock solution to your needs
We do all kinds of jobs. You name it and we can handle it all for you. No matter what job you require from us, we can professionally get it done just for you. In no time, all your domestic problems will be solved effectively.
For a more productive business and a better image build up, we are just the perfect handyman team you can trust to help you with your repairs. With our training, skills and expertise, anything that needs to be done will be taken care of professionally. In Hendon, when you speak of high quality service, we are just the very name that would ring a bell.
Our handymen are unmatched when it comes to quality workmanship. In just a short time, we can help you fix your problems. That is why no one could beat our team most especially in providing complete satisfaction to customers.
Hendon renovation experts - Call 020-3322-6025.
Property Maintenance London, Property Maintenance South Norwood SE25 Friendly Handyman Bromley Local Handyman Property Maintenance SW17 odd-job man in Walthamstow Central Property Maintenance Brentford TW8 Handyman Services Upton Park E6 Local Handyman Friendly Handyman Canary Wharf E14 Parsons Green SW6 Reliable Handyman Reliable Handyman Bow E3 man of all work in West Kensington.
We can do anything under the heat of the sun. Our handyman can take care of anything that you wish them to do. That is why all your worries will be gone when you get to work with our professionals.
If you want to have the best value for a handyman service, call us at 020-3322-6025. With an affordable rate, you can enjoy the convenience and satisfaction that our service offers.
For a reliable team that can help you on all types of job from plumbing to electrical works or carpentry and decorative jobs, our handymen are the right persons to call. All your needs will be professionally handled by our experts.
If you have a different and unusual task that needs to be done, we can take care of it for you. We do personalised services for your convenience. Our customer's satisfaction always comes first.
For a service that offers great value for money, call us at 020-3322-6025 or send us an email. With us, you will never have to spend much just to have the best and reliable service.