The kind of workmanship that could satisfy you completely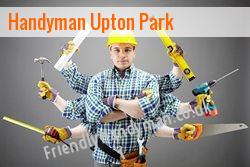 If you want things to get done as quickly as possible, then perhaps you could consider our handyman services at Friendly Handyman. With us, you will surely have the best service there is giving you the very convenience that you just need.
Your quick way out to household and office problems
Our experience in domestic handyman services E6 has made us the most trusted team of experts in Upton Park. Whatever service you may require, we can surely help you. Just name it and we will do it for you. At a price you can afford, you no longer need to search for a much better deal.
Why we have a growing base of clients?
Wide range of services to offer
No delays
Fully licensed and insured
Satisfaction is always guaranteed
Competitively priced
Highly skilled and knowledgeable handymen
Want to get things done easily? We can certainly help. Contact us at 020-3322-6025 for a quality work done only by our professional handyman.
The number one handyman to help you
Arranging tasks on a regular basis works well for most of our commercial customers. They can have everything ensured at your very convenience. Services are customised to suit all your needs.
We are a fully licensed and insured company offering quality handyman services in the entire Upton Park. With expertise in doing small scale jobs to medium ones, we can guarantee that we will surely satisfy all your needs.
Our handymen always abide with the established standards and the professional Code of Conduct. That is why in every service rendered, our customers can be assured that all will be done at the highest possible standards guaranteeing their complete satisfaction.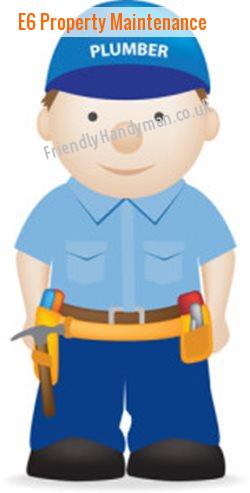 What we can do for you:
Plumbing
Electrical
Decorating
Cleaning
Fitting, fixing and hanging E6
Flooring
Making every promise a reality
We have the very skills to deal with your home improvement projects. Our handymen are well adept and knowledgeable to undertake these tasks that you require. With quality workmanship, you will never have to look much further.
Make your stores and establishments aesthetically good to look at. Impress your customers through our excellent quality services. We are here to help Upton Park experience a different kind of service that is truly worth the money that they spend for.
If you have no one to help you fix your problems, we are just a phone call away. Our handymen are always available round the clock offering a wide range of services that you can choose from. With us, you will never have to worry anymore.
Upton Park Local Handyman - Call 020-3322-6025.
DIY expert South West London, Woodford odd-job man DIY expert in N, N1... Reliable Handyman Woodford Green Property Maintenance N1 Enfield Local Handyman W5 Reliable Handyman DIY expert BR2 Jack of all trades in Wanstead Park Reliable Handyman Stockwell SW4 DIY expert NW3 Handyman Handymen Engineers Silvertown E16 Handymen Engineers West Ealing minor renovations Teddington TW11 Reliable Handyman W1.
Emergencies are entertained by our handymen. Of course, we will respond to your call as soon as we have known about your case. We will never keep you waiting because a single minute is already detrimental to your safety.
If you value your time so much, then let us do the job for your very own convenience. Call at 020-3322-6025 today and know more about what we can exactly do for you.
In just a short notice, our handymen can give you an assurance that they help fix your problem effectively. They have all the experience to guarantee that all their jobs will be done at the highest possible standards.
We hate to cause you any delay. That is why as much as possible, we fix things on time. When we receive your call, we will immediately attend to your needs so as not to prolong your agony.
Save time and money with our handyman services. Contact us at 020-3322-6025 or send us an email today. You will always have the best service with our team.