Giving you a great experience at all times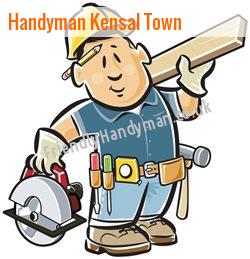 You can always have both affordability and quality all at the same time with Friendly Handyman. Our handyman services are competitively priced to suit your budget. No matter what service you may need, we can all take care of it with high quality.
Your knowledgeable professionals to help you at all times
For home repairs and W10 domestic maintenance needs, we are the very company that you can trust in Kensal Town. We have the widest range of home repair services which are definitely cost effective for every household. You do not have to call a carpenter, a plumber or an electrician because our handyman can do it all.
Benefits in choosing us:
Fully insured
Fully licensed
Reliable team
Always professional
Covers both residential and commercial needs
100% work guaranteed
We can help you deal with your household and small commercial errands. Call us at 020-3322-6025 for the best service that is second to none.
Ensuring you get the best out of your money
We also cater the needs of our commercial customers most especially when it comes to repairs and maintenance. We are the very team who can promptly respond to their calls so as to ensure that we will not cause them any trouble or delay.
If you need help with simple installation or a minor painting job, our handyman could probably be of any help to you. With their skills and experience in doing all types of jobs, you will surely not regret having them to work for you.
We always keep our focus on our work in order to ensure good results. In this way, we can guarantee our customers their full satisfaction at all times. With us, our customers will always have the first class services that are second to none.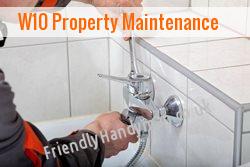 What we can do for you:
Plumbing
Electrical
Decorating
Cleaning
Fitting, fixing and hanging W10
Flooring
Making things different for you
When you need an instant help with your plumbing and electrical jobs at home, you do not need to call a plumber and an electrician separately. You can have it all done by a handyman. With our professional, you do not have to spend much.
It does not matter what type of damages you may have at your place, whether you have a hole in the wall or a malfunctioning door lock, we are just the perfect team to call. We are the very handymen that you can rely on at all times. In Kensal Town, we are the number one choice of the commercial sector because we always do things right.
You can be assured that all our handymen are fully skilled and knowledgeable in all tasks that they undertake. That is why if there are things that you wish to be done in an instant, you better call our handyman for quick service at its highest quality.
Kensal Town Reliable Handyman - Call 020-3322-6025.
Friendly Handyman Central London, DIY expert in Bank Jack of all trades in Hounslow Central Kilburn NW6 domestic repairs Kenley CR8 Handymen Engineers London Reliable Handyman Handyman Services in W12.
We never leave our job unfinished. We always make sure that when we are done, there will be no more lags. From start to finish, we can guarantee that you will always be satisfied with our workmanship.
If you are looking for someone to help you with your small scale jobs, we are just the right team for you. Send us an email or call us at 020-3322-6025 for a specialised kind of service like no other.
We are widely known for our fully dedicated and reliable handyman. All your requirements will be done excellently giving you a complete peace of mind and a total satisfaction at all times. We are a company who truly cared for their customers.
We take pride on the kind of customer service that our staffs provide. With that, more and more customers come to us for a quality service that is second to none.
We are always available to hear and answer your queries and concerns. Do not hesitate to give us call at 020-3322-6025 or fill in the form for more details about our services.