Dealing with all your needs professionally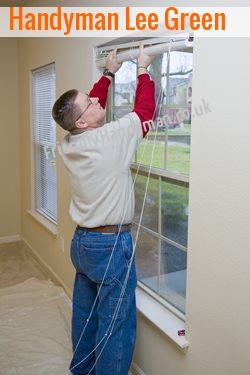 For a 24/7 handyman service, Friendly Handyman is just the right professional to hire. We always make ourselves available for you in order to help you with simple jobs that need to be done with quality skills.
Guaranteeing your safety and full satisfaction as well
We also cater emergency services for all Lee Green's domestic needs. In just one call, we will promptly respond to your needs thus delivering the exact solution that you just need. Whether it is a painting job or a plumbing job SE12, we can have it all covered.
Benefits in choosing us:
Fully insured
Fully licensed
Reliable team
Always professional
Covers both residential and commercial needs
100% work guaranteed
To keep things in order, have it professionally fixed by our reliable handyman. Call us at 020-3322-6025 today for a service like no other.
Experts of anything under the heat of the sun
We are always at your service to render quality solutions for all your office errands. Time is very precious to you which the very reason why we always promptly respond to your needs and do things unobtrusively in order not to hurdle your transactions.
Choosing us will always be the best decision that you have ever made. You can never go wrong with our handyman who are fully licensed and insured in doing all types of jobs whether it is of residential concern or that of the commercials.
If you are looking for a company that constantly adheres to the established standards, then we are just the right team to have. When we do our tasks, we always make sure that everything is at its highest standards for your satisfaction and peace of mind.
Extending our hand to do the following: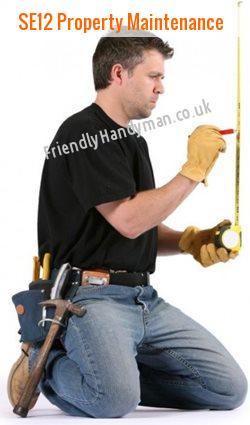 Cleaning
Fitting, fixing and hanging SE12
Electrical
Plumbing
Flooring
Decorating
Quality services at a very affordable rate
We have the very skills to deal with your home improvement projects. Our handymen are well adept and knowledgeable to undertake these tasks that you require. With quality workmanship, you will never have to look much further.
Lee Green will no longer have to worry about dripping faucets and broken chairs because with us every single problem will be fixed in no time. From small to medium sized business establishments, we are just the perfect team of professionals that you can truly rely on.
No matter if you require a small or a medium sized job, our fully licensed and insured handymen can help you get things done just for you. We have years of experience to prove that all our jobs are done at the highest possible standards.
Lee Green domestic repairs - Call 020-3322-6025.
Handyman London, minor renovations Lewisham SE13 Plumstead odd-job man renovation experts in N3 Handymen Engineers Summerstown Friendly Handyman Honor Oak SE22 Handymen Engineers Richmond TW9 Reliable Handyman Rangers House Handyman SW18.
Our handyman can deal with all types of work that you require. You do not need to call someone else and suffer the hassle of doing things yourself. With us, you will always have the convenience that you are looking for.
If you want to get things done instantly, we have a team of reliable handymen who can help you with your needs. Simply contact us at 020-3322-6025 and have the best only with us.
We are the very company who has the heart to understand the needs of the people and gives a full dedication for our customers' full satisfaction. No matter what you need, our handyman can take care of it just for you.
We always give special attention to every job that we do. As a result, we constantly satisfy our clients. Our workmanship guarantees the quality and excellence of every work undertaken.
Save time and money with our handyman services. Contact us at 020-3322-6025 or send us an email today. You will always have the best service with our team.