The handyman that could help you all throughout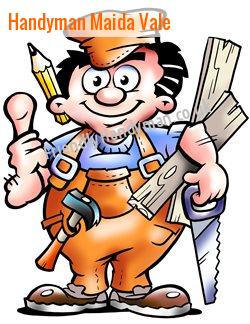 We are Maida Vale's first choice when it comes to handyman services. Every job that you would require can be excellently handled by our multi-skilled handyman. That is why if you wish to make things done perfectly well, choose our team at Friendly Handyman.
Making your satisfaction as our number one goal
We deliver quality solutions to every household in Maida Vale, whether it involves plumbing, electrical or carpentry works. With a highly trained team of handymen W9, all your residential needs will be taken care of professionally. Why look much further?
Benefits in choosing us:
Fully insured
Fully licensed
Reliable team
Always professional
Covers both residential and commercial needs
100% work guaranteed
For the best handyman that can get things done right away, call us at 020-3322-6025. You will always be satisfied with our excellent workmanship.
Taking the stress out of small jobs at home
Aside from our domestic customers, we also offer quality services to our commercial customers. We do property maintenance services, repairs and a lot more. Our team can help in you in a lot of things only at a minimum disruption.
Fixing leaks and repairing your broken table would never be easy. That is why we are here to help you deal with your problems at your convenience. Our handymen are very much reliable to do all the things that are needed to be done at the highest standard.
We value your time so much. That is why we make sure that we do not cause you any delay by starting on time and finishing it on time as well. Everything is done quickly without compromising its quality for your satisfaction.
Odd jobs that we do: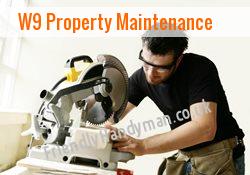 Flat pack furniture
Blinds and curtains fitting
Putting up of shelves
Moving heavy furniture and other items
Hanging mirrors and pictures
LCD and plasma TV installation in W9 area
Widely known for excellent works
We have the very skills to deal with your home improvement projects. Our handymen are well adept and knowledgeable to undertake these tasks that you require. With quality workmanship, you will never have to look much further.
When it comes to excellent commercial handyman services, nothing beats our team. You do not need to require individual specialists to take care of your various needs. With Maida Vale's best, you sure have someone you can certainly rely on.
No matter if you require a small or a medium sized job, our fully licensed and insured handymen can help you get things done just for you. We have years of experience to prove that all our jobs are done at the highest possible standards.
Maida Vale renovation experts - Call 020-3322-6025.
Reliable Handyman South London, minor renovations SE2 man of all work Leicester Square WC2 Reliable Handyman in N8 DIY expert Beddington Corner CR4 minor renovations in Brentford Ruislip Common HA6 minor renovations domestic repairs Handymen Engineers Handyman in Alexandra Palace Local Handyman Uxbridge UB8 Local Handyman in Mottingham Morden SM4 Jack of all trades.
We can fix your problem even if it takes time. Our concern is how to keep you satisfied at all times. That is why in every job that we do, we always make sure all your requirements are accomplished right on time.
For a highly skilled and knowledgeable team of handymen, contact us today at 020-3322-6025. Excellence is always given with high regard in every job done.
We always make sure that in every task that we do, excellence and professionalism is always present. With our experience and skills, we can always guarantee you with a complete satisfaction and a total peace of mind.
With us you can have a different kind of experience that you cannot have with others. Even if you require a difficult job, it is our goal to satisfy you and provide convenience to everybody.
Get in touch with our handyman to help you fix your leaking faucets or broken chairs. Fill in the form or simply call us at 020-3322-6025 to have the best service that guarantees your satisfaction.