People's first choice in town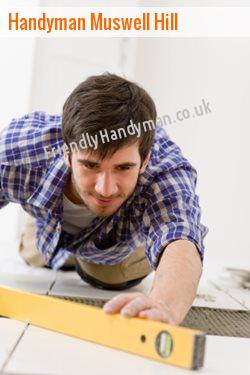 Friendly Handyman's handymen specialises in all types of repairs and maintenance. They also do installation services as well as simple household jobs. You can never find a better package other than our affordable price and a quality workmanship.
Guaranteeing your safety and full satisfaction as well
Our experience in this field is truly unmatched. Serving N2, Muswell Hill for many years already, we have proven to its every household that with our skills and experience, they will truly never go wrong. We can make your dreams come true, apart from the mere promises that other typical service providers give.
What people like about us:
Services that are competitively priced
Utmost care on all types of work
Excellent customer service
Always on time
Keeps you on track on all our services
Fast and organised in every task
Our staffs are always ready to be of service to you. Feel free to call us at 020-3322-6025 to find out more about our services and affordable rates.
Want a help on the most impossible job?
Our handymen are truly reliable and professional. They can undergo all types of tasks that you may require. Ranging from small scale jobs to the medium ones, we are just the right team to call which will never cause you any delay.
Our handyman can always give you an assurance that they will never leave your place unless everything is perfectly fixed. We are indeed professional to look up to all your needs and a caring company as well to provide comfort and convenience to you.
You might have a very disappointing experience with others. But when you get to work with us, you will never experience the same thing again. All our handymen are honest, reliable and indeed straightforward. It is our promise to satisfy you at all times.
Services we excellently provide: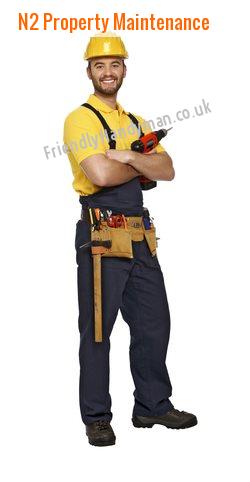 Odd jobs N2
PAT Testing
Plumbing
Electrical
Decorating
Refurbishment
Making every promise a reality
Most problems arise at home. That is why we are here to extend a helping hand on all your household chores that needs to be done with excellent skills and knowledge. We can help you on your routine repairs and maintenance tasks professionally.
Our handyman services offer a complete array of on-site facility maintenance and other services. We take pride for the skills and quality workmanship that we are able to provide Muswell Hill all throughout these years. By delivering the right services, no one would certainly have second thoughts of having us to work for them.
We can take all the worries away from you. With our professional handyman, all your required jobs will be carried out efficiently at a very affordable price. Who says you can't have quality and affordability all at the same time?
Muswell Hill minor renovations - Call 020-3322-6025.
Local Handyman London, renovation experts in Spitalfields Jack of all trades Friendly Handyman Hatton TW14 Chelsea Embankment Local Handyman Handyman Services West Hendon NW9 Handymen Engineers in HA3 SM7 Jack of all trades Local Handyman Dalston Junction E8 South Quay NW11 Local Handyman Hornsey Lane Reliable Handyman Monken Hadley Jack of all trades odd-job man Lewisham SE13 man of all work Cannon Street EC4 Friendly Handyman Stanmore HA7 Property Maintenance WC2 Reliable Handyman Queens Road odd-job man.
Whatever you would want us to do, we can always carry it out with quality. You do not need to find other service providers to help you with your needs. With us, all your problems will be fixed in no time.
Quality can always go with affordable rates. Have your errands be managed by our handyman. Call us today at 020-3322-6025 for more information about our services.
In just a short notice, our handymen can give you an assurance that they help fix your problem effectively. They have all the experience to guarantee that all their jobs will be done at the highest possible standards.
In no time, all your problems will be solved. Whether it is a small scale job, we can assure you that you will always experience the satisfaction that you deserve.
If you want to have a quality service that does not cost much, discuss your requirements with our handyman by simply calling us at 020-3322-6025 or filling the form. Quality service can always go hand in hand with affordability.