Giving you a great experience at all times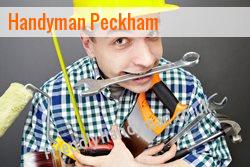 For quick and efficient services that are truly unmatched, have our team of handymen at Friendly Handyman. You will surely have the best service that could guarantee your complete satisfaction and a total peace of mind.
Fully dedicated to take care of everything for you
We deliver quality solutions to every household in Peckham, whether it involves plumbing, electrical or carpentry works. With a highly trained team of handymen SE15, all your residential needs will be taken care of professionally. Why look much further?
Benefits in choosing us:
Fully insured
Fully licensed
Reliable team
Always professional
Covers both residential and commercial needs
100% work guaranteed
If you think you cannot do it, then let us do it for you. Contact us today at 020-3322-6025 to learn more about our efficient and excellent services.
Taking the stress out of small jobs at home
We are a fully licensed and insured company offering handyman services to commercial entities also. With our vast knowledge and skills, anything under the sun is done professionally at all times.
Fixing leaks and repairing your broken table would never be easy. That is why we are here to help you deal with your problems at your convenience. Our handymen are very much reliable to do all the things that are needed to be done at the highest standard.
Full commitment is always given by our professional handymen to all their undertakings. They always make sure that they would be able to satisfy you completely by delivering you the exact service that you always wanted.
What our handyman can do for you: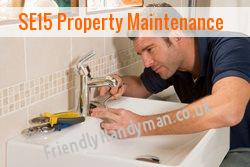 General Jobs
Decorating
Carpentry
Refurbishments SE15
Electrical
Plumbing
Offering the best for your peace of mind
We are a reliable and trustworthy handyman company doing wide range of services for every household. No job is too small or too big. What we are after is to satisfy you completely and provide convenience to you at all times.
To ensure that you get the best service that satisfies you completely, contact Peckham's number one handyman. With us, repairs and maintenance could be done at the highest possible standards without having to spend much. We are the very team you can definitely rely on at all times.
Leading you to a better and a more comfortable life with our professional and highly skilled handyman. From simple to a complicated task, our handymen will always give you the satisfaction that you truly deserve.
Peckham man of all work - Call 020-3322-6025.
man of all work London, renovation experts NW9 man of all work Handymen Engineers N15 Handyman Services E3 Handyman West London W, W1... Drayton Park N5 Friendly Handyman Rye Lane SE15 Jack of all trades minor renovations Hadley Wood odd-job man W3 Handyman South London Cyprus E6 Handyman Property Maintenance HA5 DIY expert in W14 odd-job man in W2 E17 Handyman WC2 Handyman Services.
We never leave our job unfinished. We always make sure that when we are done, there will be no more lags. From start to finish, we can guarantee that you will always be satisfied with our workmanship.
At Friendly Handyman, we can always guarantee your safety and satisfaction. Call us at 020-3322-6025 for a fully licensed and insured handyman to work for you.
Need someone to fix your problem? Our handyman can help you with that. With skills, experience and complete set of tools, you will surely have the complete satisfaction that you always wanted.
You can never find a better team who is fully dedicated in carrying out all types of work. Our handyman is sincere in keeping you satisfied at all times.
We can help you make things better and more convenient for you. Call us at 020-3322-6025 or fill out the form today for your complete satisfaction and a total peace of mind.