Doing almost anything for you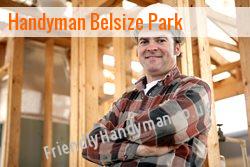 For a 24/7 handyman service, Friendly Handyman is just the right professional to hire. We always make ourselves available for you in order to help you with simple jobs that need to be done with quality skills.
Fully dedicated to take care of everything for you
We pride ourselves for the excellent services that we provide NW3, Belsize Park for several years already. For responding promptly from the first time of call, we have gained the trust and confidence of our customers. Being fully equipped and skilled, we are confident enough that we would be able to satisfy our customers completely from start to finish.
Reasons for being on top:
Prompt response at all times
24/7 availability
Very professional
Satisfaction guaranteed
Fine craftsmanship
Reasonable rates
For a quality service that will never disappoint you, call us at 020-3322-6025. Our handyman will always give you the best service there is.
Providing everything for your convenience
Not only that we cater services to the residential customers but also to different commercial entities. Quality services are always ensured. With us, you can have the best services only at a very minimum fuss.
When you think you can no longer spare time to fix the damages at your place, our handyman is just right here available to be of any help to you. Anything under the heat of the sun is carried out excellently just for you.
For all your residential and commercial needs, we have the team that you can always rely on and trust. We will promptly respond to all your needs and never keep you waiting. We value your time just the way you value yours.
Quick services on your odd jobs: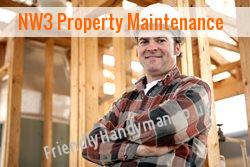 Flat-Packs Assembly
Display Boards and signs Fitting
Bath or Shower Screen Fitting
Assembling Trampoline NW3
Draught Proofing
Door Replacement
Leading the way for a much easier living
Whether you require a simple or a complicated job, our handyman can take care of it just for you. At home, when you have no one to help you, we are just the right team to call. You can let us do anything under the heat of the sun.
No matter what job you require, we are just the perfect handyman that you could rely on. With us, there is no need for you to require the services of individual specialists because our team is flexible enough to take care of everything. There is no better team to help you in Belsize Park other than we.
For your emergencies at home, there is no better professional to call but our highly skilled and knowledgeable handyman. Whether you require a plumbing or electrical job to be done, they know exactly what to do just to fix the very problem that you have.
Belsize Park Handyman Services - Call 020-3322-6025.
DIY expert South West London, Walworth SE17 Local Handyman Handyman W1 Handyman Services SE14 Property Maintenance in East India Dock Road Jack of all trades West London TW12 Reliable Handyman renovation experts Park Royal NW10 Property Maintenance Somers Town Friendly Handyman in N12 Ruislip Common DIY expert.
We can customise our services according to the requirements of our clients. Everything we do is entirely made for the purpose of making things easy for our customers as well as satisfying them completely.
For a highly skilled and knowledgeable team of handymen, contact us today at 020-3322-6025. Excellence is always given with high regard in every job done.
When you have minor household problems that you cannot handle, have it immediately done by out handyman. It is fast and affordable giving you the perfect choice that suits your budget.
Nothing is more important to us than satisfying you completely. That is why we customise our services just to fit to your needs. With a very reasonable price, you can have the service that you need.
We can help you make things better and more convenient for you. Call us at 020-3322-6025 or fill out the form today for your complete satisfaction and a total peace of mind.