Taking great challenges for your satisfaction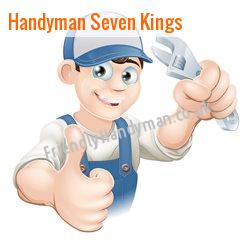 For a 24/7 handyman service, Friendly Handyman is just the right professional to hire. We always make ourselves available for you in order to help you with simple jobs that need to be done with quality skills.
Making your satisfaction as our number one goal
We are Seven Kings's most favourite handyman company IG3 for several years. By being able to constantly provide excellent workmanship, most of our transactions come from repeat customers. Whatever our customers need, we can have it all covered.
Why we have a growing base of clients?
Wide range of services to offer
No delays
Fully licensed and insured
Satisfaction is always guaranteed
Competitively priced
Highly skilled and knowledgeable handymen
We are the only ones you can rely on when it comes to quick and effective service. Call us at 020-3322-6025 for the kind of service that you urgently need.
Offering the best experience there is
Maintenance services are usually the ones that most offices need. That is why we do arrange this kind of tasks for you on a regular basis so as to give you more convenience and comfort. Every service we provide is customised to fit your needs.
Without the need to spend too much, you can already have the best service there is. Our professional handyman can make all of this possible for you. No matter what job you require from them, they can carry it out perfectly just for you.
We can take away all the worries from you in no time. This is because we know very well that you value your time very much. Causing you delays in never our practice. In fact all our services are done promptly the moment we receive your call.
What our handyman can do for you: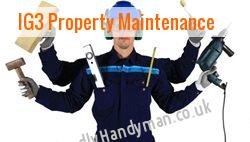 General Jobs
Decorating
Carpentry
Refurbishments IG3
Electrical
Plumbing
Perfecting the tasks you require
Anything that needs to be done within your residential premises can be carried out by our professional and reliable handyman. You do not have to look for different service providers to help you with different kinds of tasks. With a handyman, all can be done in no time.
Make your stores and establishments aesthetically good to look at. Impress your customers through our excellent quality services. We are here to help Seven Kings experience a different kind of service that is truly worth the money that they spend for.
No matter what type of job that you would require us to do, we can always take care of it professionally for your satisfaction. Our skills and knowledge are sure to give you the best results like no other.
Seven Kings - Call 020-3322-6025.
Jack of all trades East Central London, man of all work in NW11 Wallington DIY expert Wembley DIY expert domestic repairs in Cannon Street London Friendly Handyman Edgware Road NW9 Handymen Engineers Handyman Services in W9 Jack of all trades Harlesden N12 renovation experts Friendly Handyman Hampstead Heath NW3 Property Maintenance SE22 Local Handyman Property Maintenance in Enfield Property Maintenance Jack of all trades Kingsbury HA3 Handymen Engineers in Harlesden Handyman Services minor renovations Gilwell Park E4 man of all work Rangers House SE10 Handyman Services Wennington RM13.
We can do anything under the heat of the sun. Our handyman can take care of anything that you wish them to do. That is why all your worries will be gone when you get to work with our professionals.
At Friendly Handyman, we can always guarantee your safety and satisfaction. Call us at 020-3322-6025 for a fully licensed and insured handyman to work for you.
All minor residential and commercial problems are carried out professionally by our skilled handyman. If you are looking for a fast and a competitively priced service, we are just the right team who can help you.
You can always depend on our works no matter what job you may require us to do. With honest and reliable handymen, your choice of having us will bear great results.
For a service that offers great value for money, call us at 020-3322-6025 or send us an email. With us, you will never have to spend much just to have the best and reliable service.