The kind of workmanship that could satisfy you completely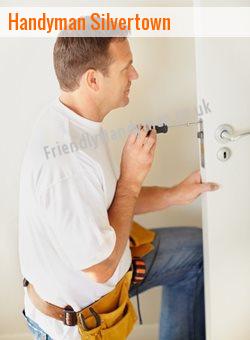 There is always a solution to everyone's problem. By just calling our highly skilled and knowledgeable handyman, all your worries would surely be gone. With our quality services at Friendly Handyman, you will never have to look for other service providers.
Finding someone who can help you from start to finish?
Whatever chore you may require us to do, just name it and we will take care of it. Being the most trusted handyman company in Silvertown, we endeavour to be consistent with the quality of work that we provide to all our customers. Gaining the trust and confidence of our customers is rewarding enough for us.
Reasons why we excel:
Completes job effectively
Affordable rates
Always on the go
Fully insured
Quick response
Professional team of handymen
Our staffs are always ready to be of service to you. Feel free to call us at 020-3322-6025 to find out more about our services and affordable rates.
Tailoring services that suit well for you
All types of jobs are professionally carried out by our handymen. Whether you require a simple job or a difficult one, they can always take care of it for you. It is our promise not to cause you any delay.
There is no better team to help you with your needs other than our reliable and professional group of handymen. We are very much dedicated in giving you the convenience that you need and the satisfaction that you have always wanted.
Our handymen always abide with the established standards and the professional Code of Conduct. That is why in every service rendered, our customers can be assured that all will be done at the highest possible standards guaranteeing their complete satisfaction.
Doing the following electrical works for you: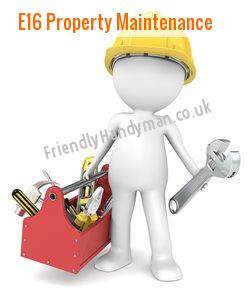 Light fittings
Light bulbs replacement E16
Extractor fans replacement
Replacement of sockets, switches and transformers
Fault finding
Portable appliance testing
Giving full effort for your satisfaction
Anything that needs to be done within your residential premises can be carried out by our professional and reliable handyman. You do not have to look for different service providers to help you with different kinds of tasks. With a handyman, all can be done in no time.
Our tradesmen are not just some typical handyman you could hire in Silvertown. All of us are professionally trained to undergo the very services required of us. We strive to keep your business productive by giving you a time-saving solution and at the same time increase the value and image of your business to your market.
We can take all the worries away from you. With our professional handyman, all your required jobs will be carried out efficiently at a very affordable price. Who says you can't have quality and affordability all at the same time?
Silvertown domestic repairs - Call 020-3322-6025.
domestic repairs London, Handyman Services N14 Handyman Cottenham Park SW20 minor renovations Friendly Handyman St Mary Cray BR5 Park Lane minor renovations Local Handyman Coldblow DA5 in SE16 in N12 Holloway domestic repairs Handyman Services in Gospel Oak minor renovations in W12 Friendly Handyman in UB7 South Hackney E9 Reliable Handyman in Sydenham Hill.
We can do anything under the heat of the sun. Our handyman can take care of anything that you wish them to do. That is why all your worries will be gone when you get to work with our professionals.
If you are looking for someone to help you with your small scale jobs, we are just the right team for you. Send us an email or call us at 020-3322-6025 for a specialised kind of service like no other.
Not only that our handymen are fully licensed and insured. They are also guaranteed to be fully equipped at all times to carry out their tasks well. No matter what type of job that you would require, they can surely live up to your expectations.
We can guarantee you that when you work with us, you will never experience the disappointments and regrets that you had with your previous handyman. We are all professionals and would always give you the best service. You can always count on us.
Trust only the company that is trusted by many. Fill out the form or call us at 020-3322-6025. Our handyman services will never let you down.