The handyman that could help you all throughout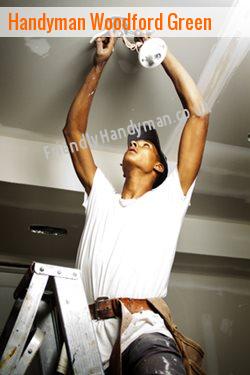 For a 24/7 handyman service, Friendly Handyman is just the right professional to hire. We always make ourselves available for you in order to help you with simple jobs that need to be done with quality skills.
The best way out to all your domestic and commercial problems
Offering the most complete domestic services for Woodford Green, no one would ever have to look much further other than our team. Our IG8 professionals understand your needs better than those other typical service providers. In just one single call, you can have the solutions that you just need for all your residential repairs and maintenance needs.
Why trust your chores with us?
We have a team of highly trained handymen
We are available 24/7
We have a friendly and accommodating team to help you
We can help you save money
We can do all-around services efficiently
We are trusted by many
Let us do the jobs that you can't do. Contact us today at 020-3322-6025 for more inquiries about our wide range of services.
Dependable individuals who are truly professional
For your convenience and satisfaction, we can arrange with you a job on a regular basis. Our handyman will never disappoint you and give you what is truly due for you. At a minimum disruption, you can have the best and high quality services at your workplace.
For the best service that is sure to give you the satisfaction that you deserve, have your errands done by our professional handyman. With us, all your problems will be gone making life much easier for you and your family.
No matter how simple or complicated the job could be, we will make sure that it will be done at the highest possible standards. You can always refer your concerns with our professionals and they will act upon it as soon as possible.
Services we excellently provide: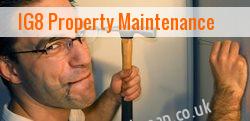 Odd jobs IG8
PAT Testing
Plumbing
Electrical
Decorating
Refurbishment
Leading the way for a much easier living
All our handymen are professional and indeed reliable in dealing with your domestic needs. With the finest customer service, you could never find a better company other than us.
Our tradesmen are not just some typical handyman you could hire in Woodford Green. All of us are professionally trained to undergo the very services required of us. We strive to keep your business productive by giving you a time-saving solution and at the same time increase the value and image of your business to your market.
Our handymen are unmatched when it comes to quality workmanship. In just a short time, we can help you fix your problems. That is why no one could beat our team most especially in providing complete satisfaction to customers.
Woodford Green domestic repairs - Call 020-3322-6025.
domestic repairs South West London, minor renovations Property Maintenance in Holborn W9 Local Handyman in Stoke Newington Oxford Street Property Maintenance Canonbury N1 Jack of all trades odd-job man EC2 Property Maintenance SW4 Property Maintenance Hyde Park W8 odd-job man in UB7 domestic repairs E9 TN14 Friendly Handyman Handymen Engineers in Bond Street Reliable Handyman Handyman Services Bloomsbury Friendly Handyman in Alexandra Park SW6 .
We can customise our services according to the requirements of our clients. Everything we do is entirely made for the purpose of making things easy for our customers as well as satisfying them completely.
It is our utmost concern to satisfy every need that our customer has. So for an excellent workmanship that handles the job completely, call us today at 020-3322-6025.
In just a short notice, our handymen can give you an assurance that they help fix your problem effectively. They have all the experience to guarantee that all their jobs will be done at the highest possible standards.
Quick and fast service is always guaranteed by our handyman. Our team can solve all the problems you have leaving you totally satisfied with a peace of mind.
Let us help you live more comfortable than ever. We can help you fix your problems. Call us anytime at 020-3322-6025 or send us an email. Our handyman will always be there for your convenience.