Your complete solution for your home and office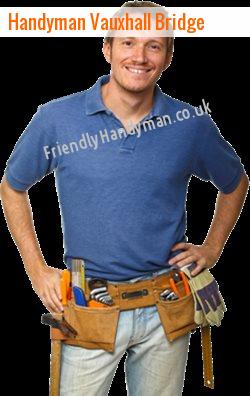 If you are looking for someone to help you deal with simple jobs at home, our handyman at Friendly Handyman could then be the best choice for you. Our skills and knowledge are unparalleled giving you the satisfaction that you need.
The kind of expertise that you cannot find with others
We also cater emergency services for all Vauxhall Bridge's domestic needs. In just one call, we will promptly respond to your needs thus delivering the exact solution that you just need. Whether it is a painting job or a plumbing job SW1, we can have it all covered.
Why most people choose us?
Satisfaction is always guaranteed
Wide range of services to offer
Highly skilled and knowledgeable handymen
Fully licensed and insured
No delays
Competitively priced
Want to get things done easily? We can certainly help. Contact us at 020-3322-6025 for a quality work done only by our professional handyman.
Ensuring you get the best out of your money
We are always at your service to render quality solutions for all your office errands. Time is very precious to you which the very reason why we always promptly respond to your needs and do things unobtrusively in order not to hurdle your transactions.
Whether you need help at home or in any business establishment, we are just the right team who can help you. Our handymen always make sure that everything will be done excellently to provide you with the total satisfaction that you deserve.
For all your residential and commercial needs, we have the team that you can always rely on and trust. We will promptly respond to all your needs and never keep you waiting. We value your time just the way you value yours.
Extending our hand to do the following: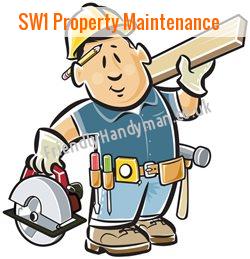 Cleaning
Fitting, fixing and hanging SW1
Electrical
Plumbing
Flooring
Decorating
Giving full effort for your satisfaction
You may be too busy to handle domestic jobs by yourself. Thus, we are here to offer you convenience at a very affordable rate. We can help you get things done with a minimum fuss instantly. You do not have to look for somebody else.
We pride ourselves for being the number one choice of Vauxhall Bridge when it comes to commercial handyman services. From simple cracks to major remodelling services, we are just the very team that most business owners trust.
Leading you to a better and a more comfortable life with our professional and highly skilled handyman. From simple to a complicated task, our handymen will always give you the satisfaction that you truly deserve.
Vauxhall Bridge Jack of all trades - Call 020-3322-6025.
Jack of all trades London, Moorgate EC2 Friendly Handyman WC2 domestic repairs man of all work in EC3 E8 odd-job man WC2 renovation experts Friendly Handyman Broadgate E7 Friendly Handyman North Woolwich E16 South Norwood Jack of all trades Friendly Handyman in Regent Street Malden KT4 DIY expert odd-job man in SW, SE N1 Handyman Services man of all work WC1.
We never leave our job unfinished. We always make sure that when we are done, there will be no more lags. From start to finish, we can guarantee that you will always be satisfied with our workmanship.
For an excellent workmanship that guarantees your complete satisfaction, contact us at 020-3322-6025 today. You will always have the best experience with our team.
Not only that our handymen are fully licensed and insured. They are also guaranteed to be fully equipped at all times to carry out their tasks well. No matter what type of job that you would require, they can surely live up to your expectations.
We always give special attention to every job that we do. As a result, we constantly satisfy our clients. Our workmanship guarantees the quality and excellence of every work undertaken.
Who says you cannot have quality and affordability at the same time? If you want to have a service that fits right to your budget, then call us today at 020-3322-6025 or send us an email.