Travelling anywhere to reach your end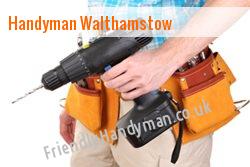 If you want things to get done as quickly as possible, then perhaps you could consider our handyman services at Friendly Handyman. With us, you will surely have the best service there is giving you the very convenience that you just need.
Your round the clock domestic and commercial operatives
Offering the most complete domestic services for Walthamstow, no one would ever have to look much further other than our team. Our E17 professionals understand your needs better than those other typical service providers. In just one single call, you can have the solutions that you just need for all your residential repairs and maintenance needs.
Why trust your chores with us?
We have a team of highly trained handymen
We are available 24/7
We have a friendly and accommodating team to help you
We can help you save money
We can do all-around services efficiently
We are trusted by many
Not sure about your requirements? Please do not hesitate to give us a call at 020-3322-6025. Our trained staffs can help you on all your queries.
The only team to amaze you at all times
For your convenience and satisfaction, we can arrange with you a job on a regular basis. Our handyman will never disappoint you and give you what is truly due for you. At a minimum disruption, you can have the best and high quality services at your workplace.
No one could ever match the excellence that our handyman provides to our customers. For several years, we have been in the service of people giving them the complete satisfaction that they truly deserve.
We are always sincere in doing our work. Our handymen are very honest and reliable. They will never give you worries because everything is under their control. What is left for you to do is enjoy the very results that we provide you.
Services that made us on top: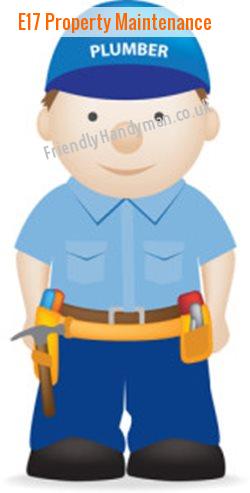 Decorating
Plumbing
Electrical
Refurbishments
Carpentry E17
Gardening
Making everything easy for you
For an efficient and affordable handyman services, ours are simply the best. No one could ever much the excellence and professionalism that we have given to our domestic customers. You can rely on our team at all times.
It is only with Walthamstow's best that you can experience high quality handyman services that will totally satisfy all your needs. You need not to spend much. At a very affordable rate, you can have the very service that you need no matter how simple or complicated the task could be.
Leading you to a better and a more comfortable life with our professional and highly skilled handyman. From simple to a complicated task, our handymen will always give you the satisfaction that you truly deserve.
Walthamstow Property Maintenance - Call 020-3322-6025.
Friendly Handyman Greater London, Handyman Services in EN2 Cranham RM14 Friendly Handyman Handyman Services W3 Pimlico domestic repairs Friendly Handyman in Mornington Crescent New Eltham SE9 renovation experts Erith DA8 Handyman Handymen Engineers Wimbledon Park W1 Reliable Handyman Jack of all trades Rye Lane Friendly Handyman man of all work odd-job man in Canary Wharf Notting Hill W11 domestic repairs Tower Hamlets E2 domestic repairs Mill Hill Handymen Engineers Jack of all trades UB5 Local Handyman in SE1.
Our handyman can deal with all types of work that you require. You do not need to call someone else and suffer the hassle of doing things yourself. With us, you will always have the convenience that you are looking for.
Cannot find the exact service you would like us to do for you? Please do not hesitate to give us a call at 020-3322-6025. We can help you with the very service that you just need.
If you are looking for an all-around affordable service, we are just the right company for you. We take pride on what our handymen are capable of to provide you the satisfaction that you deserve. All their works are truly cost-effective.
Quick and fast service is always guaranteed by our handyman. Our team can solve all the problems you have leaving you totally satisfied with a peace of mind.
If you are not sure about the exact service that you need, you can always fill in the form or give us a call at 020-3322-6025. Our staffs are happy to give you advice on that matter.