Serving you only the best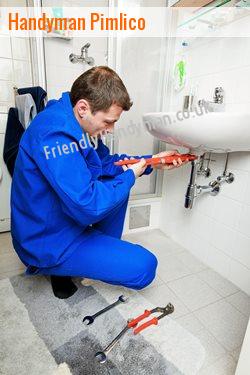 You can always have both affordability and quality all at the same time with Friendly Handyman. Our handyman services are competitively priced to suit your budget. No matter what service you may need, we can all take care of it with high quality.
The kind of expertise that you cannot find with others
You do not have to hire individual specialists just to help you on your leaking faucets, defective wiring or broken tables. With us everything can be done by one single man. Our handyman SW1 is versatile to handle all types of job you may require. For Pimlico, we are the number one team of professionals.
Why more and more people come to us?
Fully licensed and insured
Competitively priced
Satisfaction is always guaranteed
Highly skilled and knowledgeable handymen
Wide range of services to offer
No delays
For a quality service that will never disappoint you, call us at 020-3322-6025. Our handyman will always give you the best service there is.
Undefeated team of professional handymen
Not only that we cater services to the residential customers but also to different commercial entities. Quality services are always ensured. With us, you can have the best services only at a very minimum fuss.
Need an immediate help? Our all-around handyman can help surely help you. With their skills and knowledge in basic carpentry, plumbing, electrical and painting, all that needs to be done will surely be taken care of by our professionals.
We value your time so much. That is why we make sure that we do not cause you any delay by starting on time and finishing it on time as well. Everything is done quickly without compromising its quality for your satisfaction.
Making your lives comfortable with the following big jobs we offer: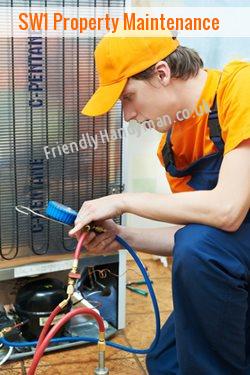 Floor Tiling
Wall Tiling
Built in Shelving
Kitchen Fitting SW1
Laminate Flooring
Bi-Folding doors
Trusting the professionals that are trusted by many
If you have no time to do your household chores all by yourself, then we can help you do for your convenience and satisfaction. We understand that you may have a lot of things to worry which is why we offer you our services to make things easier for you.
Pimlico will no longer have to worry about dripping faucets and broken chairs because with us every single problem will be fixed in no time. From small to medium sized business establishments, we are just the perfect team of professionals that you can truly rely on.
If you are worrying too much about your household errands that need to be done right away, we can help you with that. Our handyman can professionally fix your problems and help you with all types of errands at a very affordable price.
Pimlico Handyman - Call 020-3322-6025.
Reliable Handyman London, renovation experts SW20 Finchley Central N3 Friendly Handyman Reliable Handyman W9 Local Handyman Property Maintenance Keston BR2 St Pancras renovation experts Handyman EN5 Handyman in Cranley Gardens Spitalfields E1 Friendly Handyman Handyman Services in NW6 domestic repairs in Hackney Wick Riverside SE28 odd-job man Handymen Engineers in E14 Handymen Engineers Wood Green DIY expert EC1 RM14 renovation experts Fenchurch Street EC3 Handymen Engineers W8 minor renovations Friendly Handyman Hackney E8.
We can customise our services according to the requirements of our clients. Everything we do is entirely made for the purpose of making things easy for our customers as well as satisfying them completely.
Fast and quick service can always be done without compromising the quality. Contact us at 020-3322-6025 for more details about our handyman services.
In just a short notice, our handymen can give you an assurance that they help fix your problem effectively. They have all the experience to guarantee that all their jobs will be done at the highest possible standards.
We take pride on the kind of customer service that our staffs provide. With that, more and more customers come to us for a quality service that is second to none.
Fixing things all by yourself could never be that easy. Call us at 020-3322-6025 or send us an email to get in touch with our handyman. You will never regret working with us.