The right man for all your needs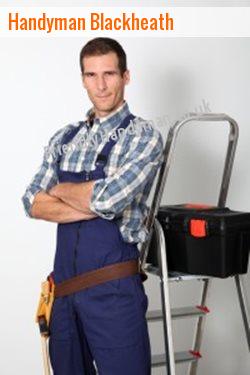 All our handymen at Friendly Handyman are fully licensed and insured. With a wealth of experience, everything is done at the highest possible standards. From small to medium-sized jobs, you will surely not look much further.
Professionals to make your place a great place to live
When we promise, we always deliver it exceptionally. Being Blackheath's most trusted team of handymen SE3, we make sure that the services we provide will always satisfy our customers. At a time that suits them best, we will complete the job in no time. Our experience and skills can guarantee the full satisfaction of our customers.
Why more and more people come to us?
Fully licensed and insured
Competitively priced
Satisfaction is always guaranteed
Highly skilled and knowledgeable handymen
Wide range of services to offer
No delays
To keep things in order, have it professionally fixed by our reliable handyman. Call us at 020-3322-6025 today for a service like no other.
The only team to amaze you at all times
All types of jobs are professionally carried out by our handymen. Whether you require a simple job or a difficult one, they can always take care of it for you. It is our promise not to cause you any delay.
Whether you need help at home or in any business establishment, we are just the right team who can help you. Our handymen always make sure that everything will be done excellently to provide you with the total satisfaction that you deserve.
When you need someone you can trust with your errands, our handyman is the very person that you should hire. In no time, all your problems will be solved. We will not cause you any delay but instead be quick and fast in responding to all your needs.
Doing decorative jobs for your satisfaction: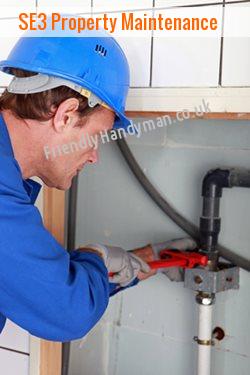 Woodwork painting
Painting and tiling
Plastering walls and ceilings SE3
Filling cracks and holes
Re-sealing
Repairing old grout
Your 24/7 dependable craftsmen
There are actually a lot of errands that needs to be done at home. If you have no time to spare in doing these by yourself, we can take care of it for you. We have the all the skills and competence to carry out any job that you would require us to do.
Taking pride of the workmanship that ensures every job is done right the first time, we have become Blackheath's first choice in all types of handyman services. From small retail stores to restaurants, we are just the perfect team of professionals that business owners could surely rely on.
Whether you need help on simple carpentry or decorative painting at your house, our handyman can help you deal with your needs. They can undergo all types of job that you would require them to do giving you a guarantee of complete satisfaction.
Blackheath DIY expert - Call 020-3322-6025.
minor renovations London, Local Handyman Edmonton renovation experts in Seven Sisters Road Friendly Handyman in Green Park domestic repairs in Belsize Park Friendly Handyman in WC2 minor renovations NW6 SW1 Jack of all trades Aldgate East Jack of all trades DIY expert Handyman in Ealing Fleet Street EC4 Local Handyman Hendon Handyman.
We always do our best to give our clients convenience and satisfaction. Every problem you may have will be resolved in no time giving you an immediate relief. You do not have to worry about anything else anymore.
If you value your time so much, then let us do the job for your very own convenience. Call at 020-3322-6025 today and know more about what we can exactly do for you.
Even if it is a simple job or a complicated one, our handyman can excellently provide services to help you with your needs. It is our topmost priority to give you the best result there is guaranteeing your total satisfaction at all times.
It is our goal to keep you happy at all times. If ever you are unsatisfied, we can always redo it. The important thing is we have made you happy and completely satisfied as well.
Fixing things all by yourself could never be that easy. Call us at 020-3322-6025 or send us an email to get in touch with our handyman. You will never regret working with us.