Love doing the jobs you hate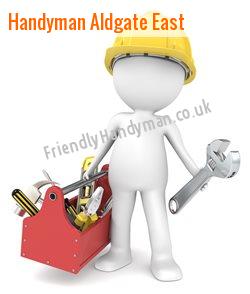 No one does a better all-around service other than our reliable and professional handyman. The solutions that we provide are simply cost-effective. That is why everything that you need is exceptionally provided only at Friendly Handyman.
Guaranteeing your safety and full satisfaction as well
Improve the value of your property with us. We offer the most complete domestic services that you would require. From interior to exterior renovations E1, we are just the perfect team who can help you. In Aldgate East, no one does a better job other than our team.
Why we are the best?
Prompt response at all times
24/7 availability
Very professional
Fine craftsmanship
Reasonable rates
Satisfaction guaranteed
For a quality job on repairs and maintenance, our handyman is the perfect professional to call. Contact us at 020-3322-6025 and get things done instantly.
Your one-stop shop for small scale jobs
If you want to have someone to look after the efficiency of your workplace, our handymen are just the perfect team for you. We can assure you that we will be there on time so as not to cause you any delay or distraction to your ordinary business day.
Our handyman can always give you an assurance that they will never leave your place unless everything is perfectly fixed. We are indeed professional to look up to all your needs and a caring company as well to provide comfort and convenience to you.
Our fine customer service has always been the number one consideration that our people have in choosing us to be their company. We never disappoint our clients. We have always been the best team to serve every household and commercial entity.
Doing the following electrical works for you: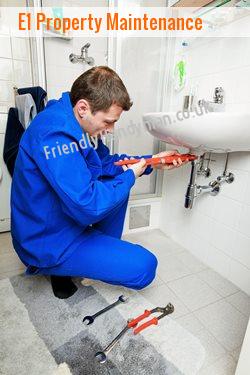 Light fittings
Light bulbs replacement E1
Extractor fans replacement
Replacement of sockets, switches and transformers
Fault finding
Portable appliance testing
Trusting the professionals that are trusted by many
You do not have to spend much just to fix things at your homes. For a very reasonable rate, our handyman can take care all of it just for you. You can always rely with our team because their excellent workmanship will never disappoint you.
Make your stores and establishments aesthetically good to look at. Impress your customers through our excellent quality services. We are here to help Aldgate East experience a different kind of service that is truly worth the money that they spend for.
No matter if you require a small or a medium sized job, our fully licensed and insured handymen can help you get things done just for you. We have years of experience to prove that all our jobs are done at the highest possible standards.
Aldgate East Reliable Handyman - Call 020-3322-6025.
Handyman Greater London, Local Handyman in W1 Bermondsey SE16 Handyman Friendly Handyman Abbey Wood SE2 renovation experts DIY expert Fenchurch Street EC3 Friendly Handyman in Westbourne Grove SW3 DIY expert Friendly Handyman in SW1 domestic repairs Harringay HA3 man of all work Jack of all trades in N6 Handymen Engineers renovation experts Hendon Central Western Avenue minor renovations in Lee Green DA16 man of all work Jack of all trades in Battersea Handymen Engineers Welling.
For you, we will resolve all your domestic and commercial problems as quickly as possible. We do not want to keep you waiting all day. With us, you will always have the convenience that you deserve.
Quality can always go with affordable rates. Have your errands be managed by our handyman. Call us today at 020-3322-6025 for more information about our services.
Need someone to fix your problem? Our handyman can help you with that. With skills, experience and complete set of tools, you will surely have the complete satisfaction that you always wanted.
We always give special attention to every job that we do. As a result, we constantly satisfy our clients. Our workmanship guarantees the quality and excellence of every work undertaken.
We are always available to hear and answer your queries and concerns. Do not hesitate to give us call at 020-3322-6025 or fill in the form for more details about our services.