Highly recognised for all types of work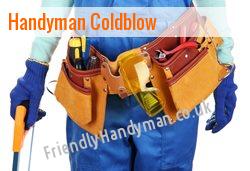 Friendly Handyman is Coldblow's favourite. All our handyman are very much reliable on all types of work that need to be done like, carpentry, painting, plumbing, some electrical jobs and gardening. The customers are always satisfied with us.
Professionals to make your place a great place to live
We pride ourselves for the excellent services that we provide DA5, Coldblow for several years already. For responding promptly from the first time of call, we have gained the trust and confidence of our customers. Being fully equipped and skilled, we are confident enough that we would be able to satisfy our customers completely from start to finish.
Why entrust everything to us?
We are trusted by many
We have a friendly and accommodating team to help you
We can help you save money
We have a team of highly trained handymen
We can do all-around services efficiently
We are available 24/7
To keep things in order, have it professionally fixed by our reliable handyman. Call us at 020-3322-6025 today for a service like no other.
Experts of anything under the heat of the sun
We are a fully licensed and insured company offering handyman services to commercial entities also. With our vast knowledge and skills, anything under the sun is done professionally at all times.
When you think you can no longer spare time to fix the damages at your place, our handyman is just right here available to be of any help to you. Anything under the heat of the sun is carried out excellently just for you.
It is your satisfaction that keeps us going. Thus in every job that we do, we always ensure that you get the best of what we have to offer. Whatever you require from us, we will handle it excellently for your total satisfaction.
Decorating jobs we offer: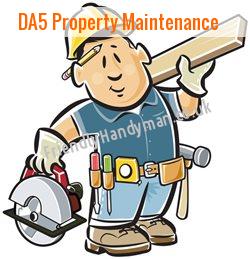 Painting and tiling
Filling cracks and holes
Repairing old grout
Plastering walls and ceilings DA5
Re-sealing
Woodwork painting
Offering the best for your peace of mind
We are also the very team you can trust when it comes to quality home improvement jobs. Our handyman can help you get the results that you wish at a very affordable price. You can never find a better company other than us.
We pride ourselves for being the number one choice of Coldblow when it comes to commercial handyman services. From simple cracks to major remodelling services, we are just the very team that most business owners trust.
Having full experience in effectively carrying out simple household and commercial jobs, our handyman is sure to give you the satisfaction that you truly deserve. With the right skills and knowledge, you will never regret having our team to work for you.
Coldblow DIY expert - Call 020-3322-6025.
Friendly Handyman South East London, odd-job man N22 odd-job man Edgware HA8 Seven Sisters Road N7 Local Handyman E17 Local Handyman Sudbury Friendly Handyman odd-job man E12 Jack of all trades in W10 minor renovations Brondesbury Park Property Maintenance in BR6 W1 DIY expert Property Maintenance in SW4 DIY expert Vauxhall SW8 DIY expert Handymen Engineers Friendly Handyman BR7 Handyman Services man of all work in TW9 Jack of all trades in West Acton minor renovations Hounslow.
No job is too simple or too complex for us to handle. All your requirements will be dealt with professionally. You can always count on us no matter what type of work that you may require from us.
If you want to have the best value for a handyman service, call us at 020-3322-6025. With an affordable rate, you can enjoy the convenience and satisfaction that our service offers.
Even if it is a simple job or a complicated one, our handyman can excellently provide services to help you with your needs. It is our topmost priority to give you the best result there is guaranteeing your total satisfaction at all times.
Time is highly valued by our handymen. That is the very reason why we always promptly respond to all your needs. We know very well that keeping things timely is the key to your satisfaction.
If you want to have a quality service that does not cost much, discuss your requirements with our handyman by simply calling us at 020-3322-6025 or filling the form. Quality service can always go hand in hand with affordability.