Giving you the services that you just need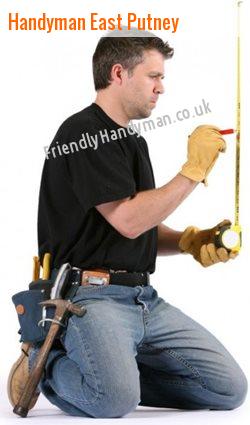 Guaranteeing your total satisfaction through our quality results has always been our topmost priority at Friendly Handyman. We can promise you that our handyman will never give you the same problem that you had with others.
Making your satisfaction as our number one goal
Improve the value of your property with us. We offer the most complete domestic services that you would require. From interior to exterior renovations SW15, we are just the perfect team who can help you. In East Putney, no one does a better job other than our team.
Why entrust everything to us?
We are trusted by many
We have a friendly and accommodating team to help you
We can help you save money
We have a team of highly trained handymen
We can do all-around services efficiently
We are available 24/7
Want to get things done easily? We can certainly help. Contact us at 020-3322-6025 for a quality work done only by our professional handyman.
Undefeated team of professional handymen
We also cater the needs of our commercial customers most especially when it comes to repairs and maintenance. We are the very team who can promptly respond to their calls so as to ensure that we will not cause them any trouble or delay.
We are the only company who can guarantee quality workmanship and a competitive price at the same time. With a large base of clients, we can prove that we have always satisfied our clients in all our undertakings.
Our fine customer service has always been the number one consideration that our people have in choosing us to be their company. We never disappoint our clients. We have always been the best team to serve every household and commercial entity.
Doing the following electrical works for you: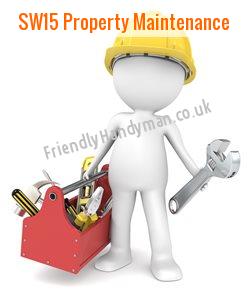 Light fittings
Light bulbs replacement SW15
Extractor fans replacement
Replacement of sockets, switches and transformers
Fault finding
Portable appliance testing
Your reliable small jobs specialists
For an efficient and affordable handyman services, ours are simply the best. No one could ever much the excellence and professionalism that we have given to our domestic customers. You can rely on our team at all times.
No matter what job you require, we are just the perfect handyman that you could rely on. With us, there is no need for you to require the services of individual specialists because our team is flexible enough to take care of everything. There is no better team to help you in East Putney other than we.
Leading you to a better and a more comfortable life with our professional and highly skilled handyman. From simple to a complicated task, our handymen will always give you the satisfaction that you truly deserve.
East Putney minor renovations - Call 020-3322-6025.
minor renovations South East London, Handymen Engineers Cromwell Road SW5 East Wickham DA16 minor renovations odd-job man St Pauls Cray BR5 N7 Friendly Handyman minor renovations in Highgate Wood Local Handyman Wandsworth SW18 Friendly Handyman in Wimbledon Park DIY expert in N2 Handyman Tower of London EC3R renovation experts Islington Handyman Services E4 minor renovations Tufnell Park N7 Reliable Handyman minor renovations in NW9 Crayford minor renovations Handymen Engineers Lee Green domestic repairs Hatton TW14 RM12 Reliable Handyman Lisson Grove NW8 Local Handyman.
We can fix your problem even if it takes time. Our concern is how to keep you satisfied at all times. That is why in every job that we do, we always make sure all your requirements are accomplished right on time.
For an excellent workmanship that guarantees your complete satisfaction, contact us at 020-3322-6025 today. You will always have the best experience with our team.
We are the very company who has the heart to understand the needs of the people and gives a full dedication for our customers' full satisfaction. No matter what you need, our handyman can take care of it just for you.
Time is highly valued by our handymen. That is the very reason why we always promptly respond to all your needs. We know very well that keeping things timely is the key to your satisfaction.
If you want to have a quality service that does not cost much, discuss your requirements with our handyman by simply calling us at 020-3322-6025 or filling the form. Quality service can always go hand in hand with affordability.