Doing almost anything for you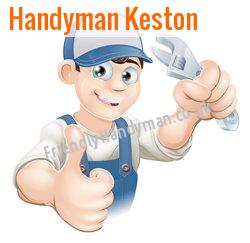 For quick and efficient services that are truly unmatched, have our team of handymen at Friendly Handyman. You will surely have the best service that could guarantee your complete satisfaction and a total peace of mind.
Finding someone who can help you from start to finish?
When you think of home repairs BR2 and other residential services, we are just the right team to call. We do all types of job that you would require us to do, may it be from simple patching to cleaning the whole household. With our team, you will never have to look much further in Keston.
Why trust your chores with us?
We have a team of highly trained handymen
We are available 24/7
We have a friendly and accommodating team to help you
We can help you save money
We can do all-around services efficiently
We are trusted by many
For a quality job on repairs and maintenance, our handyman is the perfect professional to call. Contact us at 020-3322-6025 and get things done instantly.
Reaching out far to be at your service
We are a fully licensed and insured company offering handyman services to commercial entities also. With our vast knowledge and skills, anything under the sun is done professionally at all times.
Whether you need help at home or in any business establishment, we are just the right team who can help you. Our handymen always make sure that everything will be done excellently to provide you with the total satisfaction that you deserve.
No matter how simple or complicated the job could be, we will make sure that it will be done at the highest possible standards. You can always refer your concerns with our professionals and they will act upon it as soon as possible.
Making your lives comfortable with the following big jobs we offer: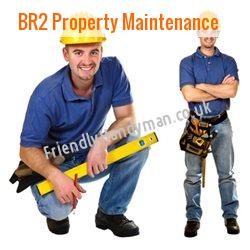 Floor Tiling
Wall Tiling
Built in Shelving
Kitchen Fitting BR2
Laminate Flooring
Bi-Folding doors
Giving full effort for your satisfaction
Most problems arise at home. That is why we are here to extend a helping hand on all your household chores that needs to be done with excellent skills and knowledge. We can help you on your routine repairs and maintenance tasks professionally.
We pride ourselves for being the number one choice of Keston when it comes to commercial handyman services. From simple cracks to major remodelling services, we are just the very team that most business owners trust.
No matter if you require a small or a medium sized job, our fully licensed and insured handymen can help you get things done just for you. We have years of experience to prove that all our jobs are done at the highest possible standards.
Keston Handyman - Call 020-3322-6025.
Local Handyman Greater London, DIY expert Foots Cray DA14 minor renovations Jack of all trades in St Pancras Jack of all trades Sloane Square Reliable Handyman in Tower Hamlets RM14 Local Handyman Jack of all trades in Commercial Road Reliable Handyman in East London RM6 Friendly Handyman Local Handyman W5 Reliable Handyman Kensal Green NW10 Friendly Handyman in Totteridge renovation experts UB7.
We can always take away the stress in you. After we have accomplished our work, we will then clean your place to keep it as tidy as possible. We take full responsibility of keeping your place organised after every task.
Let us know how we can be of any help to you by simply calling us at 020-3322-6025. Our handymen are always available 24/7 to render excellent services to your end.
If you are looking for an all-around affordable service, we are just the right company for you. We take pride on what our handymen are capable of to provide you the satisfaction that you deserve. All their works are truly cost-effective.
You will never regret working with us because our team are highly skilled, knowledgeable, and very friendly. All your jobs are done at the highest standard giving you the best value for your money.
If you are not sure about the exact service that you need, you can always fill in the form or give us a call at 020-3322-6025. Our staffs are happy to give you advice on that matter.