Giving you the services that you just need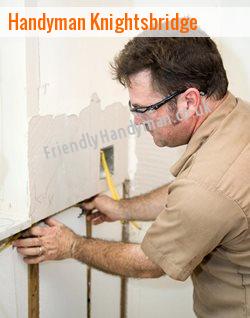 Friendly Handyman's handymen is the very team that you can always rely on. Our experience can guarantee you that no matter what type of service that you may require, we can excellently carry it out for you.
Truly competent to take care of your needs
Whatever chore you may require us to do, just name it and we will take care of it. Being the most trusted handyman company in Knightsbridge, we endeavour to be consistent with the quality of work that we provide to all our customers. Gaining the trust and confidence of our customers is rewarding enough for us.
Benefits in choosing us:
Fully insured
Fully licensed
Reliable team
Always professional
Covers both residential and commercial needs
100% work guaranteed
Let us do the jobs that you can't do. Contact us today at 020-3322-6025 for more inquiries about our wide range of services.
Providing everything for your convenience
If you want to have someone to look after the efficiency of your workplace, our handymen are just the perfect team for you. We can assure you that we will be there on time so as not to cause you any delay or distraction to your ordinary business day.
Whether you need help at home or in any business establishment, we are just the right team who can help you. Our handymen always make sure that everything will be done excellently to provide you with the total satisfaction that you deserve.
Our fine customer service has always been the number one consideration that our people have in choosing us to be their company. We never disappoint our clients. We have always been the best team to serve every household and commercial entity.
Other big jobs that we can do for you: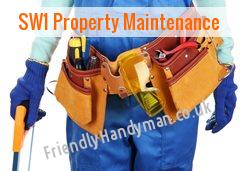 Kitchen Fitting
Laminate Flooring SW1
Floor Tiling
Wall Tiling
Bi-Folding doors
Built in Shelving
Making every promise a reality
We are also the very team you can trust when it comes to quality home improvement jobs. Our handyman can help you get the results that you wish at a very affordable price. You can never find a better company other than us.
It is only with Knightsbridge's best that you can experience high quality handyman services that will totally satisfy all your needs. You need not to spend much. At a very affordable rate, you can have the very service that you need no matter how simple or complicated the task could be.
For your emergencies at home, there is no better professional to call but our highly skilled and knowledgeable handyman. Whether you require a plumbing or electrical job to be done, they know exactly what to do just to fix the very problem that you have.
Knightsbridge renovation experts - Call 020-3322-6025.
DIY expert London, Handymen Engineers TW10 WC, EC odd-job man Bedford Park renovation experts Handymen Engineers in Sydenham Hill Handyman Muswell Hill N2 Baker Street NW1 renovation experts Jack of all trades in UB8 Jack of all trades in Beddington Reliable Handyman EC2 Property Maintenance Southwark SE5.
We can always take away the stress in you. After we have accomplished our work, we will then clean your place to keep it as tidy as possible. We take full responsibility of keeping your place organised after every task.
Let us know how we can be of any help to you by simply calling us at 020-3322-6025. Our handymen are always available 24/7 to render excellent services to your end.
Need someone to fix your problem? Our handyman can help you with that. With skills, experience and complete set of tools, you will surely have the complete satisfaction that you always wanted.
We can guarantee you that when you work with us, you will never experience the disappointments and regrets that you had with your previous handyman. We are all professionals and would always give you the best service. You can always count on us.
Trust only the company that is trusted by many. Fill out the form or call us at 020-3322-6025. Our handyman services will never let you down.