Handyman service that is exceedingly amazing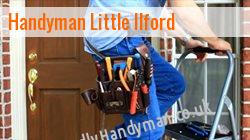 Friendly Handyman is an expert when it comes to giving the customer a total peace of mind. With skills and knowledge in all types of small scale jobs, you will surely have the best experience with our team.
The kind of expertise that you cannot find with others
Whatever chore you may require us to do, just name it and we will take care of it. Being the most trusted handyman company in Little Ilford, we endeavour to be consistent with the quality of work that we provide to all our customers. Gaining the trust and confidence of our customers is rewarding enough for us.
Why trust your chores with us?
We have a team of highly trained handymen
We are available 24/7
We have a friendly and accommodating team to help you
We can help you save money
We can do all-around services efficiently
We are trusted by many
Let us do the jobs that you can't do. Contact us today at 020-3322-6025 for more inquiries about our wide range of services.
Reaching out far to be at your service
We can help you let your business run smoothly while we do the jobs for you. With our professional handymen, solutions will be given at the best time possible without any disruption.
Accomplishing your requirements has always been our mission. At a very affordable price, we can give you the best service that would surely satisfy all your needs. With us, you don't need to look much further.
It is your satisfaction that keeps us going. Thus in every job that we do, we always ensure that you get the best of what we have to offer. Whatever you require from us, we will handle it excellently for your total satisfaction.
Extending our hand to do the following: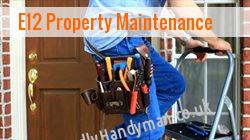 Cleaning
Fitting, fixing and hanging E12
Electrical
Plumbing
Flooring
Decorating
Quality services at a very affordable rate
For an efficient and affordable handyman services, ours are simply the best. No one could ever much the excellence and professionalism that we have given to our domestic customers. You can rely on our team at all times.
To ensure that you get the best service that satisfies you completely, contact Little Ilford's number one handyman. With us, repairs and maintenance could be done at the highest possible standards without having to spend much. We are the very team you can definitely rely on at all times.
Leading you to a better and a more comfortable life with our professional and highly skilled handyman. From simple to a complicated task, our handymen will always give you the satisfaction that you truly deserve.
Little Ilford renovation experts - Call 020-3322-6025.
Friendly Handyman North West London, Kensington & Chelsea Reliable Handyman odd-job man TW12 minor renovations E2 renovation experts domestic repairs Warwick Avenue W2 Handymen Engineers Hammersmith & Fulham W5 Friendly Handyman Royal Oak renovation experts renovation experts Local Handyman W8 Little Ilford Handyman UB10 Handymen Engineers Battersea SW11 odd-job man DIY expert DA6 N4 Handymen Engineers in W1 Local Handyman South Quay E14 Handymen Engineers in Wanstead Park.
No job is too simple or too complex for us to handle. All your requirements will be dealt with professionally. You can always count on us no matter what type of work that you may require from us.
We can guarantee you with a complete satisfaction through our excellent workmanship. Call us at 020-3322-6025 right away to get things done right this instance.
Not only that our handymen are fully licensed and insured. They are also guaranteed to be fully equipped at all times to carry out their tasks well. No matter what type of job that you would require, they can surely live up to your expectations.
With us you can have a different kind of experience that you cannot have with others. Even if you require a difficult job, it is our goal to satisfy you and provide convenience to everybody.
If you are not sure about the exact service that you need, you can always fill in the form or give us a call at 020-3322-6025. Our staffs are happy to give you advice on that matter.