Your complete solution for your home and office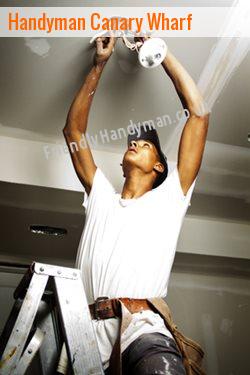 Guaranteeing your total satisfaction through our quality results has always been our topmost priority at Friendly Handyman. We can promise you that our handyman will never give you the same problem that you had with others.
First rated services for your total satisfaction
Offering the most complete domestic services for Canary Wharf, no one would ever have to look much further other than our team. Our SE16 professionals understand your needs better than those other typical service providers. In just one single call, you can have the solutions that you just need for all your residential repairs and maintenance needs.
Why trust your chores with us?
We have a team of highly trained handymen
We are available 24/7
We have a friendly and accommodating team to help you
We can help you save money
We can do all-around services efficiently
We are trusted by many
Do not hesitate to call us at 020-3322-6025 to inquire about our handyman services. With our license and insurance, you can always be safe with us.
A total service for your total satisfaction
If you want to have someone to look after the efficiency of your workplace, our handymen are just the perfect team for you. We can assure you that we will be there on time so as not to cause you any delay or distraction to your ordinary business day.
Choosing us will always be the best decision that you have ever made. You can never go wrong with our handyman who are fully licensed and insured in doing all types of jobs whether it is of residential concern or that of the commercials.
As much as possible, we leave no room for mistakes. But if there are instances wherein you are not satisfied with our job, we can always redo it just for you. We will show you that we are indeed doing everything just to make you fully satisfied.
Doing the following odd jobs for your convenience: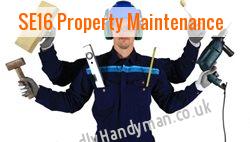 Putting up of shelves
Blinds and curtains fitting
Hanging mirrors and pictures
Flat pack furniture SE16
LCD and plasma TV installation
Moving heavy furniture and other items
Unmatched handyman expertise
You may have a hard time dealing with your household problems. That is why we are here offering a wide range of services to make everything easy for you. We will do whatever it takes just to give you the best service there is.
It does not matter what type of damages you may have at your place, whether you have a hole in the wall or a malfunctioning door lock, we are just the perfect team to call. We are the very handymen that you can rely on at all times. In Canary Wharf, we are the number one choice of the commercial sector because we always do things right.
Our handyman are fully licensed, insured and definitely fully equipped. They are well adept in handling all types of jobs that you would require whether at home or in a business establishment. Your satisfaction and convenience is our utmost concern.
Canary Wharf minor renovations - Call 020-3322-6025.
domestic repairs South West London, Property Maintenance Billingsgate Friendly Handyman Woodside Park NW10 N21 minor renovations Property Maintenance CR4 Holders Hill renovation experts Jack of all trades West Central London Hale End Property Maintenance Handyman Services Handyman in TW4 Friendly Handyman Blackheath SE3 Handyman Wimbledon Common SW15 Handymen Engineers in TW10 man of all work IG11 DIY expert DA8.
Our ideals in keeping you happy and always satisfied are sincere and genuine. We always make sure that we would be able to give you the best service. All your jobs will be done excellently at all times.
Have your requirements be assessed by our handyman. Call us at 020-3322-6025 and know the exact service that you need for your specific requirements.
When you have minor household problems that you cannot handle, have it immediately done by out handyman. It is fast and affordable giving you the perfect choice that suits your budget.
You can never find a better team who is fully dedicated in carrying out all types of work. Our handyman is sincere in keeping you satisfied at all times.
Get in touch with our handyman to help you fix your leaking faucets or broken chairs. Fill in the form or simply call us at 020-3322-6025 to have the best service that guarantees your satisfaction.