Effectively satisfying your needs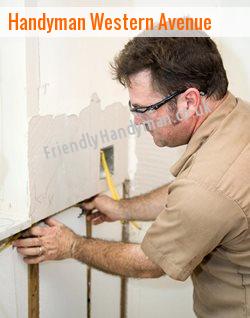 All our handymen at Friendly Handyman are fully licensed and insured. With a wealth of experience, everything is done at the highest possible standards. From small to medium-sized jobs, you will surely not look much further.
Who says you can't have everything in just one call?
For the most fully equipped and trained team of professional handymen W12, we are just the perfect company that you can call. Taking pride of the complete range of services that we offer, we have been the number one team that Western Avenue truly trusts.
Why most people choose us?
Satisfaction is always guaranteed
Wide range of services to offer
Highly skilled and knowledgeable handymen
Fully licensed and insured
No delays
Competitively priced
Rendering 24/7 services is our forte. Call us at 020-3322-6025 anytime for a reliable service that is sure to give you the satisfaction that you need.
Finest workmanship that satisfies everybody
Causing you delays and troubles is never our practice. Our handymen are very professional. They will quickly respond to your call and start immediately to get things done in no time.
If you need help with simple installation or a minor painting job, our handyman could probably be of any help to you. With their skills and experience in doing all types of jobs, you will surely not regret having them to work for you.
As much as possible, we leave no room for mistakes. But if there are instances wherein you are not satisfied with our job, we can always redo it just for you. We will show you that we are indeed doing everything just to make you fully satisfied.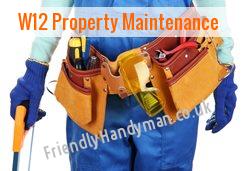 What we can do for you:
Plumbing
Electrical
Decorating
Cleaning
Fitting, fixing and hanging W12
Flooring
Unmatched handyman expertise
If you have no time to do your household chores all by yourself, then we can help you do for your convenience and satisfaction. We understand that you may have a lot of things to worry which is why we offer you our services to make things easier for you.
Taking pride of the workmanship that ensures every job is done right the first time, we have become Western Avenue's first choice in all types of handyman services. From small retail stores to restaurants, we are just the perfect team of professionals that business owners could surely rely on.
Whether you need help on simple carpentry or decorative painting at your house, our handyman can help you deal with your needs. They can undergo all types of job that you would require them to do giving you a guarantee of complete satisfaction.
Western Avenue - Call 020-3322-6025.
Handyman London, Handymen Engineers in SE1 St Jamess Park Local Handyman Jack of all trades in Totteridge Whetstone Handyman N10 renovation experts in SW4 Handyman Services North East London E Handymen Engineers in NW6 Brompton Road SW3 Handyman Services.
We always do our best to give our clients convenience and satisfaction. Every problem you may have will be resolved in no time giving you an immediate relief. You do not have to worry about anything else anymore.
We can help you with jobs that you hate to do. Contact us at 020-3322-6025 today for your queries and concerns.
We are widely known for our fully dedicated and reliable handyman. All your requirements will be done excellently giving you a complete peace of mind and a total satisfaction at all times. We are a company who truly cared for their customers.
You will never regret working with us because our team are highly skilled, knowledgeable, and very friendly. All your jobs are done at the highest standard giving you the best value for your money.
Keeping you satisfied is our mission. So for a service that can always satisfy you, have it with our reliable handyman. Give us a call at 020-3322-6025 or send us an email for more details.