Professionally making your lives better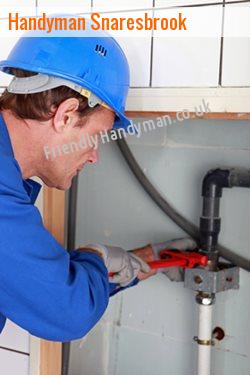 Guaranteeing your total satisfaction through our quality results has always been our topmost priority at Friendly Handyman. We can promise you that our handyman will never give you the same problem that you had with others.
Truly competent to take care of your needs
We understand very well how handling repairs and maintenance could cause you much trouble most especially if you are constrained with time. That is why we are here to help. Offering the widest range of services for all your domestic needs, you do not have to hire multiple specialists just to get things done. In Snaresbrook, we are the most flexible team you can rely on.
Why let us do the job?
Quick response
Organised workmanship
Reliable services
Friendly staffs
Efficient solutions
Affordable rates
Not sure about your requirements? Please do not hesitate to give us a call at 020-3322-6025. Our trained staffs can help you on all your queries.
Professionally satisfying you all year round
Every handyman we have is an expert and adept in dealing with all types of jobs which includes the commercial ones. Whatever jobs you may require him to do, he can finish it on time unobtrusively.
Fixing leaks and repairing your broken table would never be easy. That is why we are here to help you deal with your problems at your convenience. Our handymen are very much reliable to do all the things that are needed to be done at the highest standard.
For all your residential and commercial needs, we have the team that you can always rely on and trust. We will promptly respond to all your needs and never keep you waiting. We value your time just the way you value yours.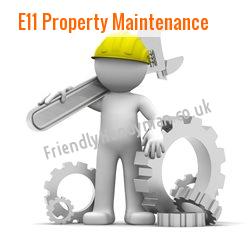 Our excellent services:
Refurbishment
Electrical
Plumbing
Odd jobs E11
Decorating
PAT Testing
Beating the traffic for a quick response
We are a reliable and trustworthy handyman company doing wide range of services for every household. No job is too small or too big. What we are after is to satisfy you completely and provide convenience to you at all times.
Snaresbrook will no longer have to worry about dripping faucets and broken chairs because with us every single problem will be fixed in no time. From small to medium sized business establishments, we are just the perfect team of professionals that you can truly rely on.
Our handymen are widely known for their expertise in doing all around fixes both for residential and commercial needs. They have the ability and competence to accomplish the job that you would require them to do in just a short time.
Snaresbrook Friendly Handyman - Call 020-3322-6025.
Local Handyman London, domestic repairs Mayfair W1 Avery Hill DIY expert WC, EC domestic repairs Jack of all trades SW18 Handymen Engineers Chancery Lane WC2 W12 minor renovations Handyman Services in Primrose Hill Hampstead NW3 minor renovations Westminster Bridge SE1.
For you, we will resolve all your domestic and commercial problems as quickly as possible. We do not want to keep you waiting all day. With us, you will always have the convenience that you deserve.
If you want to have the best value for a handyman service, call us at 020-3322-6025. With an affordable rate, you can enjoy the convenience and satisfaction that our service offers.
In just a short notice, our handymen can give you an assurance that they help fix your problem effectively. They have all the experience to guarantee that all their jobs will be done at the highest possible standards.
Quick and fast service is always guaranteed by our handyman. Our team can solve all the problems you have leaving you totally satisfied with a peace of mind.
To find out more about our services and our team of qualified handyman, feel free to give us a call at 020-3322-6025 or fill out the form. We are always happy to serve you.