Serving you only the best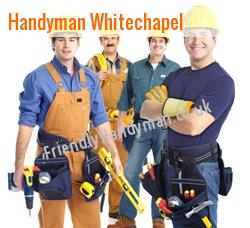 There is always a solution to everyone's problem. By just calling our highly skilled and knowledgeable handyman, all your worries would surely be gone. With our quality services at Friendly Handyman, you will never have to look for other service providers.
Creating the best experience for you to remember
When we promise, we always deliver it exceptionally. Being Whitechapel's most trusted team of handymen E1, we make sure that the services we provide will always satisfy our customers. At a time that suits them best, we will complete the job in no time. Our experience and skills can guarantee the full satisfaction of our customers.
Why we are the best?
Prompt response at all times
24/7 availability
Very professional
Fine craftsmanship
Reasonable rates
Satisfaction guaranteed
For a quality job on repairs and maintenance, our handyman is the perfect professional to call. Contact us at 020-3322-6025 and get things done instantly.
Your one-stop shop for small scale jobs
We are the very team who can help you maintain an efficient workplace for you and your staffs. Your business transactions can run smoothly while we do the small scale jobs for you. Prompt response is always guaranteed by our handymen.
Fixing leaks and repairing your broken table would never be easy. That is why we are here to help you deal with your problems at your convenience. Our handymen are very much reliable to do all the things that are needed to be done at the highest standard.
We always keep our focus on our work in order to ensure good results. In this way, we can guarantee our customers their full satisfaction at all times. With us, our customers will always have the first class services that are second to none.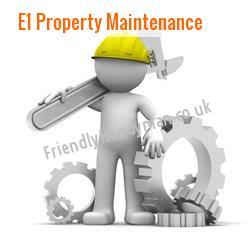 Plumbing services we can specifically cater for you:
Repairing leaks on taps and pipes
Clearing internal waste pipes
Fixing toilet cisterns E1
Washing machine and dishwasher installation
Replacing radiators
Garden taps installation
The very service you would want to have
Anything that needs to be done within your residential premises can be carried out by our professional and reliable handyman. You do not have to look for different service providers to help you with different kinds of tasks. With a handyman, all can be done in no time.
It is only with Whitechapel's best that you can experience high quality handyman services that will totally satisfy all your needs. You need not to spend much. At a very affordable rate, you can have the very service that you need no matter how simple or complicated the task could be.
No matter what type of job that you would require us to do, we can always take care of it professionally for your satisfaction. Our skills and knowledge are sure to give you the best results like no other.
Whitechapel odd-job man - Call 020-3322-6025.
Handyman Services West Central London, Jack of all trades in WC2 DIY expert Shepherds Bush renovation experts in SE24 Handyman Services Crouch End Hounslow East Property Maintenance renovation experts Ealing Queensway W2 domestic repairs DIY expert Southwark Cathedral SE1 BR5 DIY expert Local Handyman Downe SW6 Handyman Services Kew TW9 domestic repairs Seven Sisters N15 Friendly Handyman Handyman.
When we do our job, we always start and finish it on time. We will never cause you any delay because we understand how much you value your time. With us, you can get things done right on time with quality.
For an excellent workmanship that guarantees your complete satisfaction, contact us at 020-3322-6025 today. You will always have the best experience with our team.
For an affordable service that is truly effective and would definitely work well for you, have your small to medium sized jobs be done by our handyman. Our team can take care of all your needs without letting you spend too much.
Nothing is more important to us than satisfying you completely. That is why we customise our services just to fit to your needs. With a very reasonable price, you can have the service that you need.
We are always available to hear and answer your queries and concerns. Do not hesitate to give us call at 020-3322-6025 or fill in the form for more details about our services.