Giving you a complete service on all your needs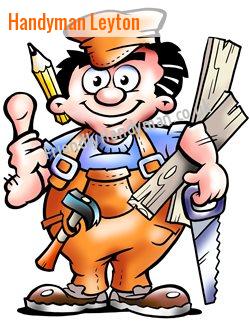 We, at Friendly Handyman, are always here to help you on all your needs. From simple carpentry, plumbing and decorating to delicate electrical works, we can all provide it just for you. You will never regret having us to be part of the fulfilment of your dreams.
Your quick way out to household and office problems
Our experience in domestic handyman services E10 has made us the most trusted team of experts in Leyton. Whatever service you may require, we can surely help you. Just name it and we will do it for you. At a price you can afford, you no longer need to search for a much better deal.
Choose us for the following reasons:
Friendly staffs
Efficient solutions
Organised workmanship
Quick response
Reliable services
Affordable rates
For a same day service, call us at 020-3322-6025. Our handyman will be at your place to do the jobs you require in no time.
Experts of anything under the heat of the sun
As much as possible, we carry out our works discreetly without causing you any disruption at all. With our fully licensed and insured handyman, you can always entrust your entire workplace with us.
You may not have enough time to do the chores all by yourself. That is why we are here to give you the exact service that you need for a very affordable price. With our skilled handyman, you will never have to worry about anything else anymore.
After we are done with our work, we will always keep your place clean and tidy. We will never leave any mess that could cause stress on your part. As professionals, we will make sure that we give you what is due to you.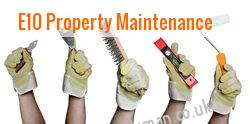 Plumbing services we can specifically cater for you:
Repairing leaks on taps and pipes
Clearing internal waste pipes
Fixing toilet cisterns E10
Washing machine and dishwasher installation
Replacing radiators
Garden taps installation
Making things different for you
There is no better team you can rely on when it comes to your residential needs. WE have a complete range of handyman services that you can choose from. We can even customise services just for you. So why waste resources with others when you can have everything done at a very affordable price?
To ensure that you get the best service that satisfies you completely, contact Leyton's number one handyman. With us, repairs and maintenance could be done at the highest possible standards without having to spend much. We are the very team you can definitely rely on at all times.
Our handymen are unmatched when it comes to quality workmanship. In just a short time, we can help you fix your problems. That is why no one could beat our team most especially in providing complete satisfaction to customers.
Leyton Handymen Engineers - Call 020-3322-6025.
renovation experts North East London, NW3 DIY expert renovation experts Hook DIY expert in Balham Newham man of all work Turnpike Lane minor renovations minor renovations in Brondesbury Fulham SW6 Friendly Handyman Handyman Colney Hatch N12 renovation experts Raynes Park SW20 odd-job man in West Green odd-job man Handyman in Blackfriars Reliable Handyman in Bloomsbury E6 renovation experts SE1 Jack of all trades.
We have a team of skilled and knowledgeable handymen who always give their full dedication in helping every household. Our professionals will be there as quickly as possible to take away all your worries instantly.
For a complete customer satisfaction at your own convenience, get in touch with our professionals by giving us a call at 020-3322-6025. Our handyman will never disappoint you.
For a reliable team that can help you on all types of job from plumbing to electrical works or carpentry and decorative jobs, our handymen are the right persons to call. All your needs will be professionally handled by our experts.
Customer satisfaction is our topmost priority. If you require us to do a different kind of task, we can customise it just for you. We always want to make things convenient for you.
Fixing things all by yourself could never be that easy. Call us at 020-3322-6025 or send us an email to get in touch with our handyman. You will never regret working with us.