Friendly handyman at your service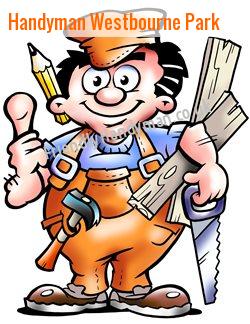 We are Westbourne Park's first choice when it comes to handyman services. Every job that you would require can be excellently handled by our multi-skilled handyman. That is why if you wish to make things done perfectly well, choose our team at Friendly Handyman.
Professionally taking care of small jobs for you
From simple household chores to major improvements, our W10 handyman is the right person that you can call. Doing all types of job for everyone's convenience and satisfaction, Westbourne Park would no longer have a hard time dealing with these certain chores.
Our advantages over other companies:
Fast and organised in every task
Always on time
Keeps you on track on our services
Utmost care on all types of work
Excellent customer service
Services that are competitively priced
Want to get things done easily? We can certainly help. Contact us at 020-3322-6025 for a quality work done only by our professional handyman.
Finest workmanship that satisfies everybody
All the jobs we do are done in a very unobtrusive manner. We understand how much you value your time and privacy. That is why we can guarantee you that we will finish the job in no time for your satisfaction.
No one could ever match the excellence that our handyman provides to our customers. For several years, we have been in the service of people giving them the complete satisfaction that they truly deserve.
If you are looking for a company that constantly adheres to the established standards, then we are just the right team to have. When we do our tasks, we always make sure that everything is at its highest standards for your satisfaction and peace of mind.
Quick services on your odd jobs: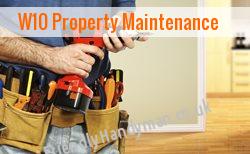 Flat-Packs Assembly
Display Boards and signs Fitting
Bath or Shower Screen Fitting
Assembling Trampoline W10
Draught Proofing
Door Replacement
Offering the best for your peace of mind
Excellent customer service is always apparent in our every transaction, which is the very reason why we have become the first choice of every household. Professionalism and efficient solutions are always guaranteed by our handymen.
We work with different types of businesses from small to medium sized businesses. Offering the best range of handyman services, we have become Westbourne Park's number one company that they can truly rely on at any time of the day.
Leading you to a better and a more comfortable life with our professional and highly skilled handyman. From simple to a complicated task, our handymen will always give you the satisfaction that you truly deserve.
Westbourne Park DIY expert - Call 020-3322-6025.
man of all work London, Local Handyman in NW1 Local Handyman Uxbridge Road W5 Morden Hall Park West Central London Handymen Engineers in Coldharbour Jack of all trades in EC3 Friendly Handyman WC1 odd-job man SW14 Friendly Handyman Redbridge IG2 Handyman Services renovation experts Brompton E1 Local Handyman HA6 domestic repairs.
We are founded in the belief that customer satisfaction is the number one in our list. We always want to give the best service to our customers leaving them no reason to regret in choosing us to do the job for them.
For an excellent workmanship that guarantees your complete satisfaction, contact us at 020-3322-6025 today. You will always have the best experience with our team.
If you are looking for an all-around affordable service, we are just the right company for you. We take pride on what our handymen are capable of to provide you the satisfaction that you deserve. All their works are truly cost-effective.
We always give special attention to every job that we do. As a result, we constantly satisfy our clients. Our workmanship guarantees the quality and excellence of every work undertaken.
We are always available to hear and answer your queries and concerns. Do not hesitate to give us call at 020-3322-6025 or fill in the form for more details about our services.