Love doing the jobs you hate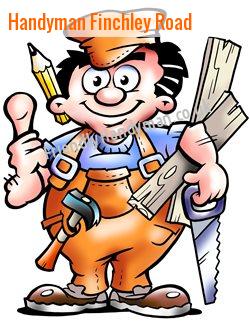 For quick and efficient services that are truly unmatched, have our team of handymen at Friendly Handyman. You will surely have the best service that could guarantee your complete satisfaction and a total peace of mind.
Finding someone who can help you from start to finish?
Improve the value of your property with us. We offer the most complete domestic services that you would require. From interior to exterior renovations NW11, we are just the perfect team who can help you. In Finchley Road, no one does a better job other than our team.
Why most people choose us?
Satisfaction is always guaranteed
Wide range of services to offer
Highly skilled and knowledgeable handymen
Fully licensed and insured
No delays
Competitively priced
Rendering 24/7 services is our forte. Call us at 020-3322-6025 anytime for a reliable service that is sure to give you the satisfaction that you need.
Tailoring services that suit well for you
We are a fully licensed and insured company offering handyman services to commercial entities also. With our vast knowledge and skills, anything under the sun is done professionally at all times.
Our handyman can always give you an assurance that they will never leave your place unless everything is perfectly fixed. We are indeed professional to look up to all your needs and a caring company as well to provide comfort and convenience to you.
Our fine customer service has always been the number one consideration that our people have in choosing us to be their company. We never disappoint our clients. We have always been the best team to serve every household and commercial entity.
We have the skills to do the following but are not limited to: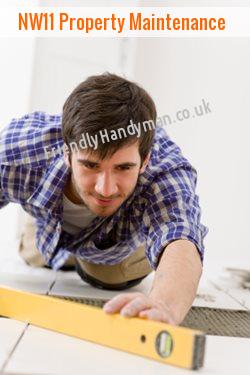 Carpentry
Plumbing
Painting
New Kitchens
Fences and Decks NW11
Tile Flooring
Leading the way for a much easier living
We are also the very team you can trust when it comes to quality home improvement jobs. Our handyman can help you get the results that you wish at a very affordable price. You can never find a better company other than us.
Throughout these years, Finchley Road no longer worries about its commercial repairs and maintenance needs. With us, all that needs to be done will be promptly attended to with an assurance of high quality workmanship. Our skills, experience and complete array of services could say it for us.
Our handyman are fully licensed, insured and definitely fully equipped. They are well adept in handling all types of jobs that you would require whether at home or in a business establishment. Your satisfaction and convenience is our utmost concern.
Finchley Road Jack of all trades - Call 020-3322-6025.
odd-job man West London, SE16 Friendly Handyman Handymen Engineers in SE21 Handyman in Commercial Road Handyman Services in Haydons Road Handyman Services DA16 renovation experts Handyman Jack of all trades in Hounslow Central.
Only first class services will be provided to your end. We give our full focus on your requirements so as to ensure your complete satisfaction. Excellent results can always be expected from our team.
For an excellent workmanship that guarantees your complete satisfaction, contact us at 020-3322-6025 today. You will always have the best experience with our team.
For an affordable service that is truly effective and would definitely work well for you, have your small to medium sized jobs be done by our handyman. Our team can take care of all your needs without letting you spend too much.
Time is highly valued by our handymen. That is the very reason why we always promptly respond to all your needs. We know very well that keeping things timely is the key to your satisfaction.
In no time, we can help you fix everything at your place. Call us at 020-3322-6025 or fill out the form for a prompt response on all your small scale jobs.