Dealing with all your needs professionally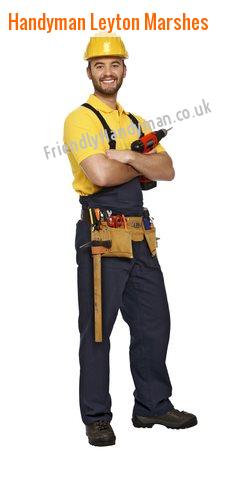 Friendly Handyman's handymen specialises in all types of repairs and maintenance. They also do installation services as well as simple household jobs. You can never find a better package other than our affordable price and a quality workmanship.
The best way out to all your domestic and commercial problems
If there is something that needs to be fixed, we are just the very team you can call. You can definitely rely on us because we always do things the right way. Making the customers our first priority, we have truly become Leyton Marshes's most favourite handyman company E10. You can never go wrong with us.
Why choose our handyman?
Wealth of experience
Reliable handymen
Completes job on time
Comprehensive array of services
Qualified professionals
Reasonable and competitive rates
Let us do the jobs that you can't do. Contact us today at 020-3322-6025 for more inquiries about our wide range of services.
Making things simpler for you all the time
We also cater the needs of our commercial customers most especially when it comes to repairs and maintenance. We are the very team who can promptly respond to their calls so as to ensure that we will not cause them any trouble or delay.
Accomplishing your requirements has always been our mission. At a very affordable price, we can give you the best service that would surely satisfy all your needs. With us, you don't need to look much further.
No matter how simple or complicated the job could be, we will make sure that it will be done at the highest possible standards. You can always refer your concerns with our professionals and they will act upon it as soon as possible.
Doing decorative jobs for your satisfaction: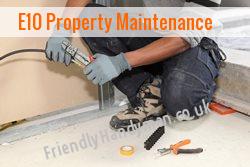 Woodwork painting
Painting and tiling
Plastering walls and ceilings E10
Filling cracks and holes
Re-sealing
Repairing old grout
Making every promise a reality
We are also the very team you can trust when it comes to quality home improvement jobs. Our handyman can help you get the results that you wish at a very affordable price. You can never find a better company other than us.
We pride ourselves for being the number one choice of Leyton Marshes when it comes to commercial handyman services. From simple cracks to major remodelling services, we are just the very team that most business owners trust.
Whether you need help on simple carpentry or decorative painting at your house, our handyman can help you deal with your needs. They can undergo all types of job that you would require them to do giving you a guarantee of complete satisfaction.
Leyton Marshes domestic repairs - Call 020-3322-6025.
Jack of all trades London, in Southwark Northfields odd-job man Local Handyman in N19 Aldwych WC2 odd-job man DIY expert in East Finchley E1 Friendly Handyman Friendly Handyman Battersea SE1 DIY expert odd-job man Arkley Handymen Engineers W4 Reliable Handyman South Wimbledon Handyman Services Handyman Chalk Farm NW3 WC2 minor renovations odd-job man in E15 Marylebone Reliable Handyman Jack of all trades in Westbourne Park man of all work E16 Property Maintenance Handymen Engineers in Mudchute.
We have a team of skilled and knowledgeable handymen who always give their full dedication in helping every household. Our professionals will be there as quickly as possible to take away all your worries instantly.
At Friendly Handyman, we can always guarantee your safety and satisfaction. Call us at 020-3322-6025 for a fully licensed and insured handyman to work for you.
If you are looking for an all-around affordable service, we are just the right company for you. We take pride on what our handymen are capable of to provide you the satisfaction that you deserve. All their works are truly cost-effective.
If you are unhappy with the results, we can always redo it for your satisfaction. We do not want to leave you unhappy and unsatisfied. It is always our goal to give the best service there is.
Get in touch with our handyman by simply calling us at 020-3322-6025 or sending us an email. We can help you fix and repair anything at your place.